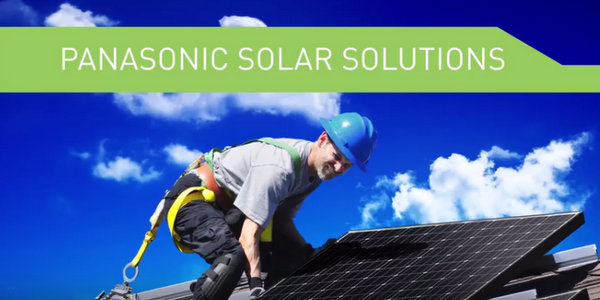 Panasonic Eco Solutions North America has selected Berkshire Photovoltaic Services Inc. (BPVS) of Adams, Mass., as an Authorized Solar Installer, certified to offer their exclusive HIT photovoltaic module with a 25-year enhanced workmanship and labor warranty covering solar module power output.
Panasonic's solar technology makes HIT modules among the most efficient and reliable products in the industry. The selection of BPVS recognizes the company for its high-quality installation practices and strong performance history, both of which are strong considerations in qualifying for the enhanced warranty. For the two pioneers in the solar industry, 2017 marks BPVS' 32nd year in business and Panasonic's 99th.
Christopher Brown, Business Development and Regional Sales Manager for Panasonic Eco Solutions, announced the new warranty today and notified BPVS of its selection. "Berkshire Photovoltaic Services Inc. has demonstrated the same commitment to reliability and high-performance that we value at Panasonic," said Brown. "We are proud to stand behind our products for this extended period of time and hold them to the highest testing standards. We have a similarly stringent criteria for our authorized installers, so we are thrilled to bring on BPVS in that relationship."
Why high-efficiency modules are the best value for installers, homeowners
"Panasonic's announcement today was a complete surprise," said Chris Kilfoyle, President of BPVS. We're honored to have Panasonic recognize our work and pleased to offer our customers this enhanced warranty. Most of our contracts this year are for projects where the owners chose Panasonic modules in part because the brand name is trusted, but also because they've surveyed the competition and understand how well these solar modules perform. Panasonic's commitment to the highest environmental standards in their manufacturing process and composition is very important to us."
Since 1985, Berkshire Photovoltaic Services Inc.(BPVS) has installed hundreds of photovoltaic systems in the area. BPVS is fully licensed (MA HIC 131996) and insured for commercial, institutional and residential PV Systems. A pioneer in the solar field operating under the same name and from the same place for 32 years, the BPVS mission is to provide safe, efficient and durable PV Systems.
— Solar Builder magazine