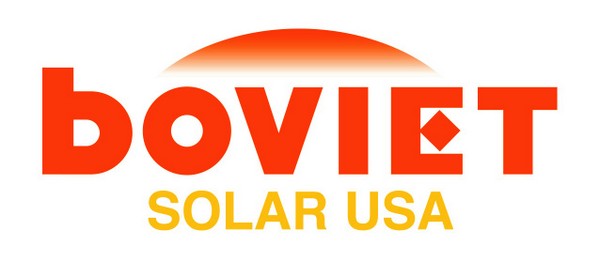 Boviet Solar Technology Co. will be displaying the company's newest 60-cell PERC solar modules at the Intersolar North America 2017 exhibition July 11-13. The new Passivated Emitter Rear Cell (PERC) panels are among the first to launch from Boviet's advanced PERC production line and are warrantied for 12 years with a 25-year linear output warranty for outstanding power production and longevity.
"Solar installers are starting to look beyond cost-per-installed-watt when shopping for solar modules. They are looking for guarantees through better warranties, superior performance, and useful longevity," said John Bereckis, President of Boviet's new Module Division. "With superior engineering and manufacturing, Boviet is driving PERC solar module pricing down to compete with conventional solar panels. It no longer makes sense to save a few pennies per watt when superior performance and substantially higher ROI over the life of the PV system are guaranteed."
Intersolar North America Showcase: Here's what to see at this year's trade show
The new Boviet Solar USA 60-cell PERC modules include a 290W 60-cell Polycrystalline diamond-cut solar module and a 300W Monocrystalline Smart Module with built-in monitoring and module-level voltage shutdown. For commercial and large-scale installations, Boviet Solar USA also plans to display its latest 72-cell PERC solar modules, including its fully customizable 340W Polycrystalline half-cut cells module and its 355W Monocrystalline high-efficiency module.
Boviet Solar USA will be displaying its latest 60-cell and 72-cell PERC modules at Intersolar North America booth #8317. In addition to the new solar modules, the company will also be showcasing additional PERC products and the company's latest commercial solar projects, as well as its new digital newsletter, "The Current."
— Solar Builder magazine