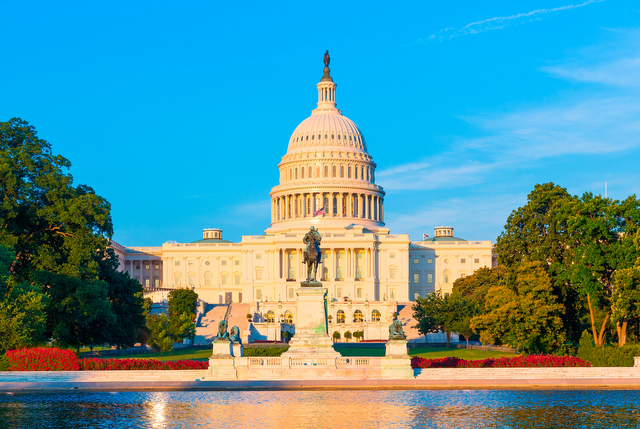 The final version of Congress' tax reform legislation was revealed and left the coveted Investment Tax Credit (ITC) alone, SEIA reports.
"After weeks of negotiations, the final tax legislation released today maintains the solar Investment Tax Credits (ITC) for both commercial developers and for homeowners in its current form," said Abigail Ross Hopper, president and CEO of the Solar Energy Industries Association. "This is a great victory for the solar industry and its 260,000 American workers and we commend our bipartisan solar champions in Congress for their diligent efforts to maintain solar's critical role in America's economy."
This is good news at a time when solar needs all it can get from the federal level, as the world awaits the final outcome of the other ITC. Here is SEIA's final pitch on that front, in case you missed it.
Outside of the tax credit, the Advanced Energy Economy was a little less pleased with the overall outcome for renewables.
"Despite progress on reducing the corporate tax rate, the final tax bill now before Congress is a missed opportunity to promote growth and provide market certainty for advanced energy businesses that employ more than 3 million workers across the United States," said Malcolm Woolf, senior vice president for policy and government affairs at AEE. "We are still concerned about the impact of certain elements of the bill, particularly the BEAT provision, which will likely undermine investment in advanced energy. We are also concerned that tax-exempt bonding was not re-authorized.
"We are also disappointed that the bill does not level the playing field for other advanced energy technologies, such as fuel cells, storage, combined heat and power, geothermal, nuclear, and distributed wind," Woolf continued. "But we understand that Congress intends to address this issue separately. Such legislation should adopt the House-passed approach of a phasedown of tax credits over several years. Short-term fixes fail to provide the market certainty needed to unleash the potential that these technologies can bring to the American economy."
— Solar Builder magazine