GameChange Racking announced that it has launched the MaxSpan Thin Film System and the Pour-in-Place Ballasted Ground Thin Film System.
The breakthrough features of the GameChange Thin Film Systems: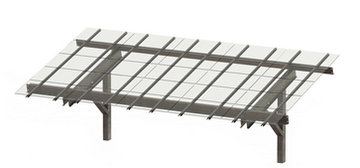 • The Max-Span Thin Film system has the industry's fastest installing Post/Beam/Brace assembly. These nesting parts have no brackets and only 750 parts per MW vs 1400 for competitors. By eliminating brackets and mounting symmetrically the assembly is also much more robust and eliminates the risk of field failure so prevalent in other monopost designs.
• The east-west purlins for both systems have the GameChange proprietary articulating technology to allow for grade changes to be seamlessly navigated.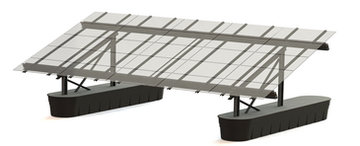 • The panel rails for both systems are the strongest engineered hat shapes made of ultra-strength steel alloys which combine to give a significant quality and cost advantage.
"Our customers as well as the leading thin film module manufacturers have asked GameChange to develop fast installing, cost effective racking systems for thin film modules," said Andrew Worden, CEO of GameChange Racking. "The Max-Span and Pour-in-Place Ballasted Ground Thin Film systems do just that. We feel that once again we have added an industry offering that makes a meaningful contribution that aligns with our mission: To Change the World by Making Solar Energy Affordable."
RELATED: Watch: GameChange talks about Pour-in-Place mounting system at SPI 
— Solar Builder magazine
[source: http://solarbuildermag.com/news/gamechange-racking-thin-film-pile-ballasted-ground-systems/]