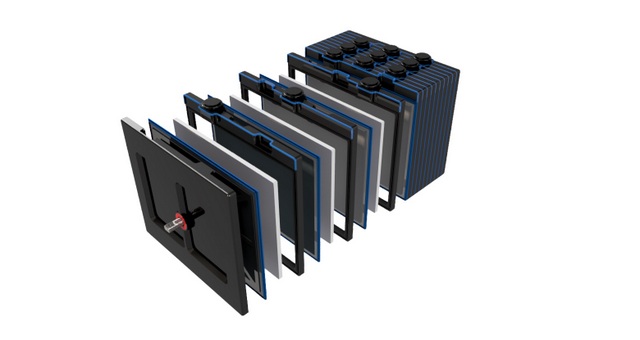 You may not have heard of Gridtential yet, but you will soon because the company's new executives have plans for the solar plus storage market.
New leadership
Those new execs are: New CEO John Barton, formerly President of Global Asset Management for SunEdison; and new Technical Advisory Board member Bob Gruenstern, formerly Johnson Controls Global Vice President for Product and Advanced Engineering. Both Barton and Gruenstern bring decades of critical operations and product development expertise as Gridtential accelerates plans for the commercialization of its patented Silicon Joule battery technology.
New investment
On the heels of its recent $11 million Series B financing round, coming from four strategic partners and 1955 Capital, Gridtential is eyeing the global energy storage market opportunities and new applications in 48-volt electric-hybrid vehicle applications but also pursuing backup power and grid solutions.
Three keys for reducing commercial demand charges with solar-plus-storage systems
New vision
Gruenstein emphasized: "Gridtential's architecture breakthrough leverages new material advances that simply didn't exist until now, and that positions it, along with its growing roster of lead battery manufacturers, to satisfy the market pull we're seeing for high voltage applications like electric-hybrid vehicles. These types of technology are a substantial extension of lead, giving it new capabilities to compete with lithium batteries on performance, while retaining key advantages in safety, recyclability and cost."
"After my two decades of product development, high-volume manufacturing and solar, I believe we're seeing the same intersection of technology advances, increases in performance, and cost reductions in energy storage that catapulted those industries to the next level," said John Barton, CEO of Gridtential. "This convergence is already transforming existing markets and enabling new ones, like the shift from 12-volt to 48-volt in hybrid cars, and with the leverage of an existing world-class global supply chain, Gridtential is setting new cost and performance standards for high voltage energy storage."
— Solar Builder magazine
[source: http://solarbuildermag.com/energy-storage/gridential-energy-storage-new-ceo-new-vision-for-48-volt-battery-in-solar-plus-storage/]