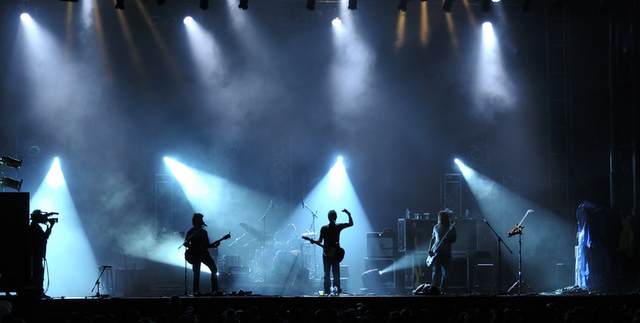 Next week, we will be previewing some products for you to check out while you are in San Francisco for Intersolar 2017, but we all know that what you really want to know is who is playing at the Battle of the Bands.
Now being hosted by CALSEIA, Solar Battle of the Bands is a solar industry party and musical competition in its seventh year, originally founded by Quick Mount PV.  The event will return to the Mezzanine in San Francisco on Wednesday, July 12, 2017 at 8 p.m. All proceeds from the event benefit CALSEIA's ongoing work to expand California's solar and storage markets.
Who is playing?
The lineup, as always, is stacked with the best musical talent and solar-rock pun names that exist within the industry.
Returning bands:
New talent this year includes "The Rapid Shutdowns" from Luminalt.
— Solar Builder magazine