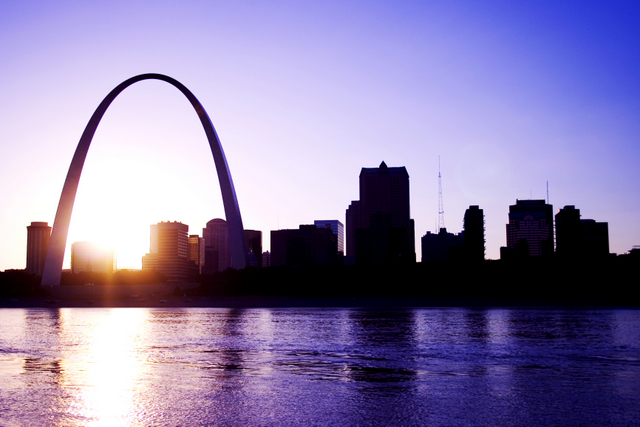 More than 200,000 additional homes across Missouri now have access to the HERO Property Assessed Clean Energy (PACE) Program, which enables homeowners to make energy improvements and to pay for them over time through their property tax bills. HERO financing payments may have tax benefits, and many homeowners see immediate savings on energy bills by investing in efficiency or renewable energy upgrades.
Since the innovative program first launched in Jackson County, Missouri, in September, it has financed more than $1 million in energy and efficiency improvements across over 70 homes. HERO has just recently become available in:
• the City of North Kansas City (Clay County) as well as the Clay County and Platte County portions of Kansas City;
• the City of Arnold (Jefferson County);
• all of Franklin County;
• and in the following cities in St. Louis County: Ballwin, Berkeley, Black Jack, Crestwood, Charlack, Chesterfield, Ellisville, Eureka, Ferguson, Hazelwood, Olivette, Town and Country, University City and Valley Park.
RELATED: Financing beyond FICO: Using asset-backed loans, PACE to get solar deals done 
What's the HERO Program?
The HERO Program, which is available to Missouri communities that join the Missouri Clean Energy District (MCED), addresses a problem conventional financing products have not solved. Each year, one in six homeowners replaces a system in the home that affects energy consumption. Most of the time, they choose a less efficient option based on upfront sticker price, instead of factoring in the total cost of owning and maintaining the product or system over the course of its useful life.
"HERO overcomes challenges that have slowed the adoption of energy efficiency and related technologies in our state," said David Pickerill, executive director of MCED. "By financing only efficient solutions, HERO creates a golden opportunity to upgrade Missouri's housing stock."
HERO funds up to 100 percent of the home improvement, and HERO interest rates are fixed and competitive with other options. The term of the financing is based on the useful life of the product, up to 20 years, which spreads out the cost over time. Interest on HERO payments may be tax-deductible, and a recent study showed homes with PACE assessments recovered 100% or more of the investment at time of resale.
The HERO Program is run by Renovate America and MCED, which work in close partnership with cities and counties. Because of the nature of the public-private partnership, HERO financing includes additional requirements to protect consumers not found in other payment options like credit cards or home equity loans. For example, HERO will only pay a contractor after the homeowner signs off that the job has been completed to their satisfaction. Contractors must have a good track record, products and labor must meet competitive pricing standards, and homeowners select from products that meet government efficiency standards.
Contractors interested in offering HERO financing can register here.
— Solar Builder magazine
[source: http://solarbuildermag.com/financing/hero-program-ready-boost-solar-installs-missouri/]