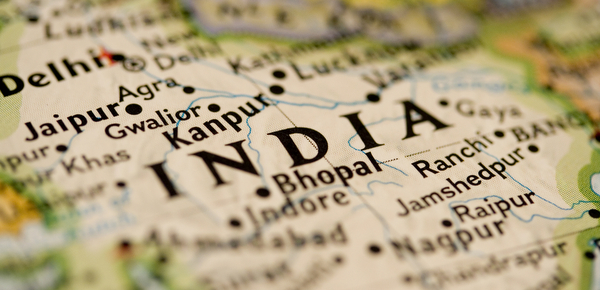 India's leading solar tracker developer, SmartTrak Corp., opened its first global center in Silicon Valley's Freemont, Calif., to help build out its goal of adding 1 GW of global tracker projects over the coming year.
On May 17, 2016, Bhagawan Reddy Gnanapa, the CEO of SmartTrak Corp., based in Hyderabad, India, announced the opening of the company's first global center, in Silicon Valley, to build out its international business. "The fundamental plan is to assemble a talented team, make more advancements in our well-established tracker design, and to secure international certifications for our customers," says Gnanapa.
"Designing our product from the ground up, we have created a cost-effective and highly reliable tracker system, which has been time-tested in some of the harshest environments in the world," notes Gnanapa. "Building on our rapidly-growing base of over 150 MW of solar trackers shipped worldwide, our global goal now is to supply 1 GW of projects over the coming year."
RELATED: Problem Solvers: Solar site issues solved by the right mounting solution 
From its new home in Silicon Valley, the company says it will soon unveil its next generation solutions for "even more reliable, scalable and bankable solar power plants."
SmartTrak provides a wide range of quality products and services specific to customer needs in solar installations. These solution sets include: Horizontal/ Single axis tracking systems; Azimuth/ Vertical axis tracking systems; and Dual axis tracking systems.
Banking on our expertise in embedded systems and electromechanical design, its first generation solar trackers were instrumental in pushing the bounds of the solar industry in India, making us one of the leading vertically integrated solar solution providers in the region.
Get to know the SmartTrak lineup
Its horizontal single axis tracker, the Helios S1, has a simple design to help it follow the movement of the sun year-round from dawn to dusk, boosting energy harvest by 20% to 30% over fixed arrays. The independent, modular design makes PV power plants scalable, easy to install and simple to maintain.
Loaded with smart controls and leveraging the power of cloud computing, Helios S1 tracks the sun to an utmost degree of precision. The Helios S1 also adapts positioning to avoid inter-row shading and permits performance monitoring across a host of devices. The company says its advanced alert systems ensures that there is close to no downtime.
— Solar Builder magazine
[source: http://solarbuildermag.com/news/indias-leading-solar-tracker-developer-enters-u-s-opens-up-in-silicon-valley/]