JinkoSolar entered into a Master Purchase Agreement with national full service solar distributor CivicSolar. Under the terms of the agreement, JinkoSolar has been selected by CivicSolar as a Preferred Module Partner and will account for 25 percent of CivicSolar's module sales. CivicSolar is currently offering JinkoSolar's Eagle (PID-free) and MX (optimized) modules to its customers.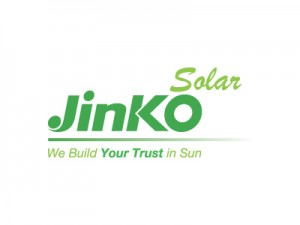 JinkoSolar's Eagle modules protect against potential induced degradation (PID) loss and allow installers to use transformerless inverters. The MX modules have three optimizers in the junction box performing cell string maximum power point tracking (MPPT), which improve tolerance to soiling and shading and enable more compact system designs. Both panel types offer superior energy harvest.
"CivicSolar is thrilled to be working with JinkoSolar, a company committed to offering technology tailored to fit our customers' needs," said Stuart Rentz, President of CivicSolar. "JinkoSolar's product reliability and commitment to on-time delivery are reasons why we have selected them as our Preferred Module Partner."
RELATED: JinkoSolar gives U.S. solar installers new residential financing program 
"JinkoSolar has made the distribution market one of its priorities and is excited to announce this agreement with an established national player like CivicSolar," said Nigel Cockroft, General Manager of JinkoSolar (U.S.) Inc. "Our Eagle and MX modules will support CivicSolar's existing customers and attract new ones."
JinkoSolar has over 15,000 employees across its 5 productions facilities in Jiangxi and Zhejiang Provinces, China, Malaysia, Portugal and South Africa, 12 global sales offices in China, Spain, the United Kingdom, the United Arab Emirates, Jordan, Saudi Arabia, Egypt, Morocco, Ghana, Brazil, Costa Rica and Mexico and 11 oversea subsidiaries in Germany, Italy, Switzerland, the United States, Canada, Australia, Singapore, Japan, India, South Africa and Chile.
CivicSolar is the 35th fastest growing privately held energy company in the US and serves over 3,500 contractors throughout the United States, Caribbean and Latin America and works hard to empower solar installers by delivering quality equipment, engineering, financing, and competitive pricing for every job.
— Solar Builder magazine
[source: http://solarbuildermag.com/news/jinkosolar-partners-with-civicsolar-to-distribute-eagle-module-line/]