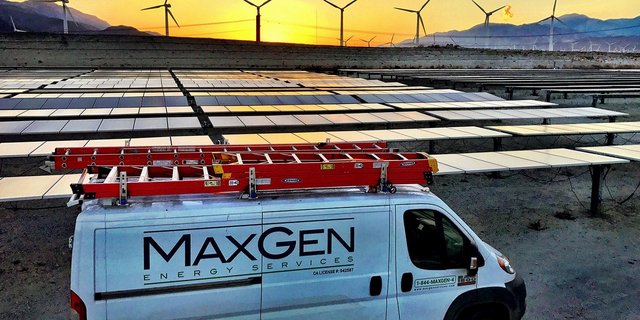 MaxGen Energy Services, an independent solar operations and maintenance (O&M) company, now ranks as the No.1 independent O&M service provider in North America / U.S., and the No. 2 O&M service provider globally, according to the newly released GTM Research and SOLICHAMBA report, "Global Solar PV O&M 2017-2022; Markets, Services and Competitors."
"With 3.2 GW of photovoltaics in operation at the end of Q3 2017, MaxGen Energy Services is the top independent PV O&M service provider, both in the U.S. and globally. MaxGen shot up in the vendor rankings by almost doubling its fleet in the first three quarters of 2017, increasing its managed capacity at a pace of 2 GW per year. This is the fastest growth recorded by any provider among the 128 O&M firms analyzed in my latest report," said Cedric Brehaut from SOLICHAMBA, the industry's preeminent analyst and author of the newly released GTM Research report.
Read about how to revive lagging PV performance with O&M plans right here.
"MaxGen is focused on ensuring that solar becomes a mainstream and enduring component of the global energy landscape," noted MaxGen Energy Services CEO Mark McLanahan. "We're working to ensure a mature, stable service infrastructure that optimizes system performance and profitability; our customers and partners recognize and appreciate our expertise."
MaxGen is extending its offerings to become the leading services provider for a wide array of clean energy assets (e.g., solar, wind, EV infrastructure) already operating and coming online across North America. The company has experienced tremendous growth, as it transforms the future of solar and distributed energy industry – though superior services delivered by a seasoned team with extensive experience in solar, wind and EV charging infrastructure.
— Solar Builder magazine