Boston Solar, a top residential installer in Massachusetts, just became the exclusive solar partner for the Solar for Our Superheroes organization.
What is Solar for Our Superheroes?
As a way of saying thanks and giving back, this nonprofit organization installs solar systems to those "heroes" chosen through an essay and application process. Solar for Our Superheroes seeks out candidates in communities nominated by their peers that demonstrate engagement in their community, reciprocated community support determined through nominations and references, the solar potential of a home, financial need, and the commitment to independent sustainable related initiatives.
The first project was completed in June at the home of registered nurse Laura Rice, the first Superhero chosen.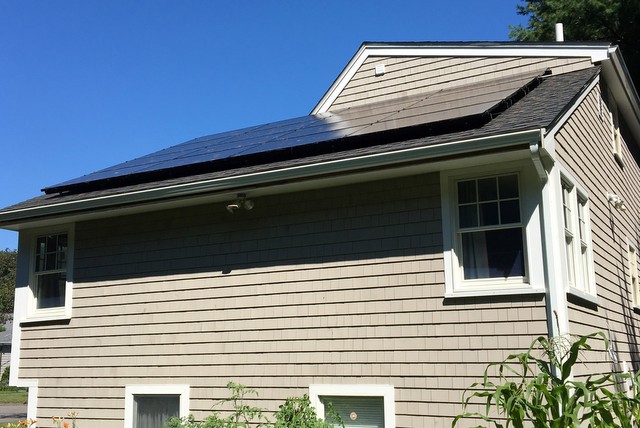 Why Boston Solar?
Solar for Our Superheroes approached Boston Solar last year to discuss donating a portion of installs to those deemed Superheroes in their communities. Due to Boston Solar's rich history of local philanthropic relationships, it was thought to be a great fit. Through the partnership, Boston Solar donates the time, labor and profits for installations, and Solar for Our Superheroes raises funds for the materials and equipment.
The recipients donate their Solar Renewable Energy Credits back to Solar for Our Superheroes so they can provide solar systems for more local community heroes.
"We are grateful to Boston Solar for their commitment to local community Superheroes and philanthropic relationships. They have been patient working with us as we launch this program. We're ecstatic that the first installation has been completed and are looking forward to recognizing more Superheroes around Massachusetts in the coming year," stated Krissy Truesdale, Solar for Our Superheroes Founder.
"From its inception, Boston Solar has been committed to giving back to local communities and philanthropic organizations. We want to share our growth with non-profit organizations that need assistance, such as Solar for Our Superheroes. The partnership with them fits this commitment," said Natalie Holtgrefe, Director of Marketing.
— Solar Builder magazine