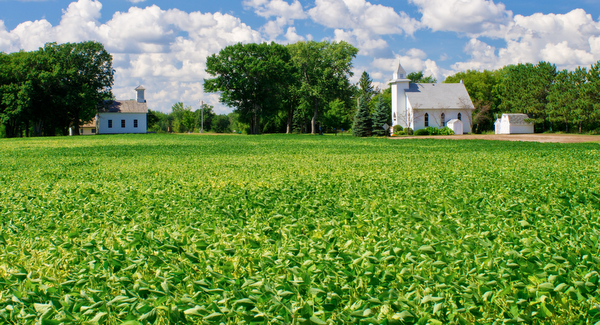 Minnesota's long-awaited community solar project may be ready to commence construction after the Public Utilities Commission approved the plan and the Minnesota Court of Appeals upheld the size limitations that were challenged by developer Sunrise Energy Ventures.
A 2013 state law required utility Xcel Energy to offer the community solar garden program, and mandated that all investor-owned utilities in Minnesota get 1.5 percent of their electricity from solar power by 2020 (as well as 25 percent of its electricity from renewable sources by 2025).
Sunrise Energy challenged this plan because of what it deemed to be a limited scope. Sunrise and Solar City had planned 100 solar gardens in Minnesota, which would be built and operated by Solar City — a $200 million investment – that would not be included in this Xcel plan for five community solar gardens, each with a maximum output of 1 MW.
Sunrise could still appeal to the state's Supreme Court, but in the mean time, construction is set to start this summer with the arrays generating electricity later this year.
RELATED: Maine solar bill defeated by larger installer lobbying effort — did it hurt the local installer? 
Under the proposed plan, residential and business customers will be able to choose from three options to buy into solar energy: an upfront, one-time payment; a fixed monthly subscription fee; or a fixed charge per kilowatt-hour. All of the options are based on 25-year agreements, but customers have the flexibility to leave the program at any time without penalty.
In other Minnesota solar news, Minnesota Power plans on increasing the amount of money available for solar rebates and expanding its energy conservation program, according to proposals submitted to the Minnesota Public Utilities Commission. Minnesota Power, an operating division of ALLETE Inc., proposes to expand its SolarSense program to approximately $1 million annually for the next three years, effectively tripling the rebate dollars available to customers for installation of solar systems at their homes and businesses. Customers could receive rebates of up to $20,000 depending on the size of the system they install.
A typical residential customer installing a 5 kW solar system could receive roughly $6,000 in SolarSense rebates, potentially reducing the cost of the system by 30 percent. SolarSense has provided rebates to help customers reduce the upfront costs of solar and make personal solar a more viable option since 2004. In addition to including more money for customer rebates, the SolarSense proposal also includes funding for solar education and outreach, research and development, program development and delivery, and the creation of a new solar pilot program for low-income customers.
— Solar Builder magazine