New cell-string optimizer technology from Maxim Integrated Products Inc. allows photovoltaic panels to harvest significantly more energy and simplifies design complexity for solar installation projects.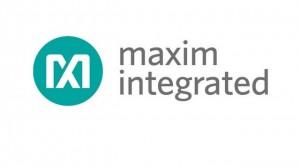 Maxim's cell-string optimizers are highly integrated DC-DC converters that replace the bypass diode and perform maximum power point tracking (MPPT) deep inside the PV module. By replacing each diode with an MPPT device, the on-off response to performance mismatch is eliminated; every cell-string contributes maximum power without interfering with the power production capability of others. This enhanced degree of flexibility leads to increased energy production; eliminating collateral performance loss due to module mismatch, degradation, soiling, localized shading, and row shading loss mechanisms.
Based on the company's power semiconductor technology, Maxim's cell-string optimizer is the first integrated power IC to perform MPPT and first to be embedded within the PV module.
RELATED: How new solar module technology lifts efficiency, limits price 
The technology is causing a stir. Learn more at these booths, which are partnering with Maxim to integrate and debut this new system: JinkoSolar (booth 2007), ET Solar (booth 1371), Fronius (booth 1521), Hanwha Q CELLS (booth 2337), Suntech (booth 1335) and Trina Solar (booth 1511).
"The granularity of Maxim's cell-string optimizers offers best-in-class shade mitigation, enables flexible system design without adding complexity, and helps improve panel lifetime performance," said Seth Kahn, Executive Director, Solar Products, Maxim Integrated. "Major PV module companies have recognized the advantages of this unique technology—the first integrated power semiconductor for MPPT—and are ramping it in volume production.
Key Advantages
• Increases Energy Harvest: Offers best-in-class shade mitigation, providing 30% additional power over diodes;
• Extends Reliability: Eliminates hotspots and minimizes the impact of power degradation mechanisms;
• Enables Flexible Design: Higher degree of flexibility to incorporate multiple string lengths, multiple orientations, and expanding modules into partially shaded areas; and
• Simplifies Operation: Fully integrated solution simplifies design by requiring no additional hardware, specialized inverters, or data services.
"
— Solar Builder magazine