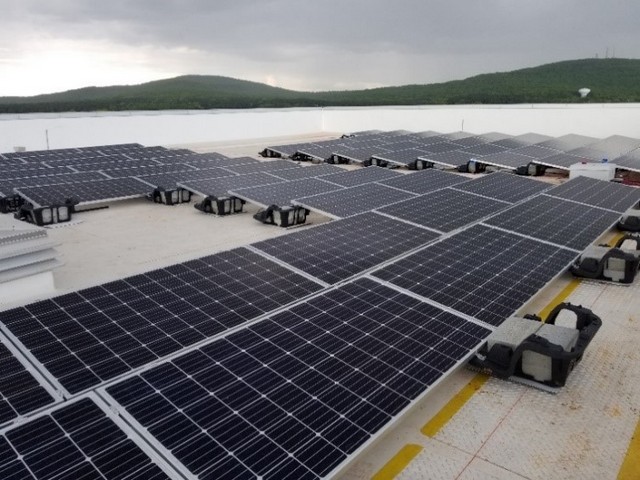 A roof top PV system featuring Mission Solar Energy panels was installed atop one of NASA's newest buildings at the Marshall Space Flight Center in Huntsville, Ala. Over the years, NASA has made an effort to replace and revitalize many of the pre-Apollo era facilities at Marshall Space Flight Center. These new buildings were designed to be more technologically advanced and create a smaller footprint.
"We are pleased that NASA has chosen to incorporate solar in its new building construction plans at the Marshall Space Flight Center. Our team is proud to design, engineer and assemble our solar panels in the U.S. and deploying our products to projects like this gives us great pride," said Jae Yang, President & CEO of Mission Solar Energy.
Hannah Solar Government Services (HSGS) headquartered in Charleston, SC, was selected by Madison Electric in 2017 to design, engineer and install NASA's 120 kilowatt (kW) solar array, which is identical to the solar array HSGS installed for NASA in 2013. This solar array contains more than 370 Mission Solar Energy MSE MONO 72 solar panels, a high-power solar module ideal for commercial and industrial applications.
"We are veterans proud to continue serving our country and proud to continue providing solar energy generation for NASA," said Retired COL Dave McNeil, President & CEO of Hannah Solar Government Solutions.
— Solar Builder magazine
[source: https://solarbuildermag.com/projects/nasa-building-topped-with-120-kw-solar-system-featuring-mission-solar-energy-panels/]