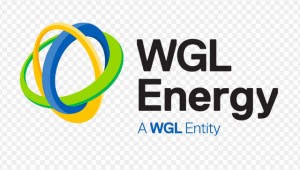 Empower Energies and WGL Energy Systems, which operates distributed generation systems in 19 states and the District of Columbia, have launched a Distributed Generation Fund for PV solar projects, together with a leading global strategic tax equity investor.
With a two-year funding commitment, Empower and WGL Energy Systems plan to originate, develop, construct and manage rooftop, ground mount, and canopy PV solar projects through the DG Fund for commercial and industrial (C&I) customers, municipalities, universities, schools and hospitals.
"The DG Fund gives us immediate access to tax equity at a time when availability is an issue in the marketplace," said John Clapp, Chief Financial Officer, Empower Energies. "In addition, we are able to provide construction financing and development capital for our own projects and for those of other developers looking for a financing solution. The fund structure is well-suited to the distributed generation space. We can invest in projects in Solar Renewable Energy Credit (SREC) and non-SREC markets, as well as across the off-taker credit spectrum."
RELATED: Park-onomics: Best practices for constructing cost-effective carport projects
The DG Fund enables Empower to offer a complete 'capital stack,' including development capital, construction finance and project buy-outs at different points during the development process, depending on the needs of the co-developer. The DG Fund also creates efficiencies for customers, simplifying the project approval process, and enabling a single point of decision, accelerating development.
Empower Energies is currently seeking high-quality PV solar project opportunities (rooftop, ground mount or canopy) for the DG Fund to augment its own project pipeline. Empower currently operates in most major solar markets across the United States.
— Solar Builder magazine
[source: http://solarbuildermag.com/news/new-distributed-generation-fund-launched-by-empower-energies-wgl-energy-systems/]