NEXTracker formed a partnership with Cintac, South America's leading steel manufacturer, in which Cintac will manufacture essential steel components and piers for NEXTracker's Chilean solar projects. This partnership bolsters NEXTracker's commitment to partnering with local suppliers to meet the rapidly growing global demand for its advanced tracking systems. The company says the partnership with the South American steel manufacturer could reduce material lead time by more than 50 percent.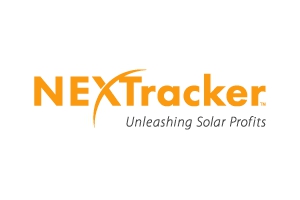 Cintac produced the steel foundations for NEXTracker's utility scale Crucero and Javiera projects for SunEdison in the Atacama Desert. Together, these two projects total over 140 MW. Through this partnership, Cintac will expand its offering by manufacturing NEXTracker's steel torque tubes, a key tracker component – in addition to foundations.
RELATED: Conergy, NEXTracker launch Latin America and Caribbean Solar Alliance (panel at #SPIcon) 
"By all standards Cintac is a world class steel supplier and their dedication to quality is outstanding," noted Dan Shugar, NEXTracker's CEO. "Their proven track record and commitment to high-end construction materials will serve our customers well as we rapidly scale tracker deployment in the region. With this crucial partnership, we can reduce material lead time by more than 50%. We simply couldn't have chosen a stronger regional partner."
This partnership deepens the two companies' commitment to Chile's clean energy shift and demonstrates the economic benefits of local supply chain strategies. While project developers will profit from the rapid component deliveries this partnership facilitates, the use of a local supplier boosts economic diversification in the region, as construction material suppliers such as Cintac expand their offerings in the fast-expanding renewables sector.
— Solar Builder magazine
[source: http://solarbuildermag.com/news/nextracker-deal-with-cintac-reduces-south-american-manufacturing-lead-time/]