Tecta Solar, a division of Tecta America Corp., recently completed the installation of 934-kWp of solar PV at Harford Community College in Bel Air, Md. This roof mounted project includes four arrays on rooftops across campus.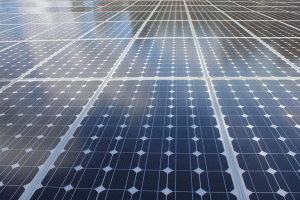 Joppa Hall, the Susquehanna Center, the Chesapeake Center, and the Student Center will purchase the electricity generated by the solar system on the rooftops via a Power Purchase Agreement (PPA) at a discounted rate compared to the current cost of electricity. In its first year of operation, the system is projected to generate a total of 1,200 MWh of energy, which is equivalent to powering 97 average Maryland homes for a year. Tecta designed the system which uses Solectria inverters, Genmounts racking and REC photovoltaic modules.
Tecta Solar managed every phase of the project, including development, design, engineering, procurement, construction, and commissioning of the roof mounted projects. "We are pleased to be able to contribute to HCC's educational curriculum, and help the College demonstrate its commitment to the environment while saving money through renewable energy," says Rob Rabe, Director of Business Development for Tecta Solar.
Urban Grid arranged financing for the solar installation and executed a long term PPA with HCC. The PPA allows HCC to purchase the electricity generated by the solar installation at a discounted rate compared to its current cost of electricity, providing the college with significant savings over the 20 year term.
— Solar Builder magazine
[source: http://www.solarbuildermag.com/news/tecta-solar-completes-934-kw-installation-at-community-college/]