Tecta Solar, a division of Tecta America Corp.,recently completed the installation of 503-kWp of solar photovoltaics at the Massachusetts Museum of Contemporary Art (MoCA). This roof mount system is located in North Adams, Mass.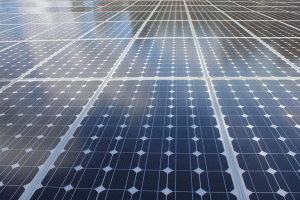 Tecta designed this system to feature ET Solar polycrystalline modules mounted on a penetrating Solar BackBone racking system. The system ties into Solectria inverters. This project was built on both sloped and flat roof types and therefore required a combination of custom racking systems to accommodate the different roof slopes. This project spans six rooftops and ties into three interconnection points within the museum.
"By offering the Massachusetts MoCA both roofing and solar expertise from a single partnering company, Tecta was able to maintain the integrity of this roof that protects millions of dollars' worth of irreplaceable art. Safety and ultimate care were essential," said Jay Levin, Tecta Solar's Director of Operations.
MoCA will purchase the electricity generated by the solar system on the rooftop via a Power Purchase Agreement (PPA) at a discounted rate compared to the current cost of electricity. In its first year of operation, the system is projected to generate a total of 535 MWh of energy, which is equivalent to powering 35 average Massachusetts homes for a year, or eliminating 50 cars worth of emissions annually.
Tecta Solar managed every phase of the project, including development, design, engineering, procurement, construction, installation and commissioning of the roof mounted projects. The PPA provides the museum with significant savings over the 20-year term. Tecta also helped the project owner receive a federal grant to assist with financing.
— Solar Builder magazine