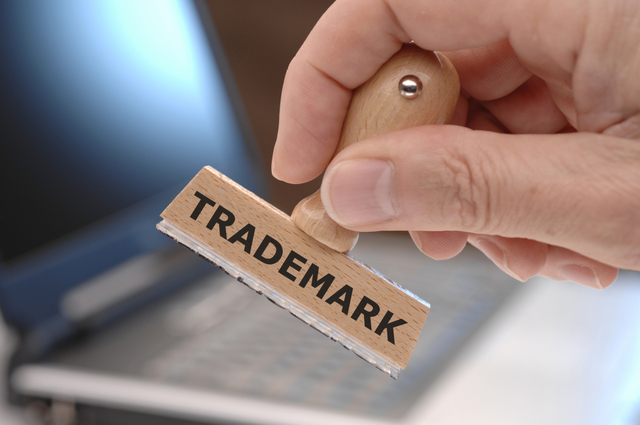 What's the first thing that clients see when they get to your office, or when they recommend your solar services to friends and family? Your business' name, of course. As the embodiment of your brand's identity, your firm's name is one of its greatest assets. But if you don't have your name protected via a federally registered trademark, your brand, your reputation and the business you've spent so long working to build could be in jeopardy.
Don't unnecessarily expose yourself to risk. There are only so many puns available with "sun" or "solar" involved. Here's what solar businesses owners and managers need to know about trademarks and the process of registering for federal trademark protection.
Trademarks protect your business today and down the road.
Do you plan on keeping your solar business as a single, one-office operation or are you thinking of growing your business across the region or even across the nation? No matter what your plans for growth, getting a trademark for your business name is a smart investment. Work with your attorney to apply for and receive federal protection for your business' name, as this will provide you with a legal leg to stand on should another competing business begin using the same or a similar name.
It also means that, should you ever decide to expand your business across the state or across the country, or to sell your business to someone who wants to grow it, you may do so without having to worry about eventually needing to change your business name due to potential trademark infringement issues. Keep your current legal pathway clear and your long-term options open by investing in trademark protection for your business name today.
Choose a trademark-friendly name.
If you haven't yet chosen a name for your business, you'd be wise to consider one that has a good chance of gaining trademark protection on your first application—and the most trademark-friendly names of all are those that are unique in your industry.
The United States Patent and Trademark Office is more likely to grant the broadest level of protection for registration for marks that are fanciful (think "completely made up") because there's less of a chance that another entity could challenge your exclusive right to use that name. Examples include KODAK, EXXON and XEROX, all of which are bring to mind brands now, but initially had no inherent meaning of their own.
The next broadest level of protection is given to arbitrary marks, or marks that have nothing to do with the industry with which the mark is associated. APPLE (computers) is an excellent example of an arbitrary mark that enjoys broad trademark protection, but wouldn't have passed USPTO muster had a juice manufacturer tried to apply for the same mark.
When considering trademark names for your business, try to avoid names that are generic (e.g. SOLAR, SUN, SOL) or merely descriptive (e.g. BRIGHT, LIGHT, FLEX) as these types of names not only have a more difficult time obtaining trademark approval, but if actually approved, they typically offer a much narrower scope of trademark protection.
Prioritize a trademark for your business name over other brand elements.
If your budget allows, ask your attorney to file trademark applications for your firm name and logo simultaneously. But if like many business owners you find finances are a bit tight, ensure you file for trademark protection on your name first, then your logo.
The reasoning behind this is to be certain that you receive the broadest level of protection on your business' name. When you gain trademark protection on your logo, you receive protection on your firm name as it appears within the graphic context of your logo—so if you were to ONLY apply for trademark protection for your firm ABC SOLAR written in a circle in 12-point cardinal red Garamond font, you would have to always use that logo to maintain your federal trademark registration. If you created a new logo two years down the road your federal registration would not apply to those uses and your firm name would likely lose the benefits of federal registration.
Monitor and put a stop to infringement.
After the USPTO has issued your registered trademark, the onus is on you, the trademark holder, to ensure that no other business is infringing on it. If you don't keep an eye on the marketplace and enforce your trademark rights, you can lose your exclusive rights to your trademark.
Work with your attorney to be sure that other solar businesses, renewable energy companies and other companies that make, service or sell related products or services are not using your same or a similar name. At a minimum, set up Internet alerts on your trademark name that will email you whenever new search results appear. And take advantage of any specialized monitoring software to which your attorney has access. Follow his/her guidance if any issues arise on what action, if any, is necessary. Many infringement activities need little more than a "notice of infringement" letter to be resolved but others may require more a more aggressive approach; your attorney will know best what to do.
There's no doubt that a federally registered trademark can have a huge impact on your solar business now and into the future. Choose a name that gives you the broadest level of trademark protection possible. And for protection with a budget in mind, file for trademark registration on your name before any other brand element, and keep the full rights to your trademark by monitoring for evidence of infringement. By following these tips, you'll be actively protecting your solar business brand while simultaneously promoting it.
Joshua Gerben is the founder of Gerben Law Firm, PLLC, a trademark law firm that has secured over 3,500 federal trademark registrations for clients since 2008. Trademark lawyer Josh Gerben has been featured in a wide range of local and national news outlets, including The Huffington Post, NPR, The Wall Street Journal, Fox News and more.
— Solar Builder magazine