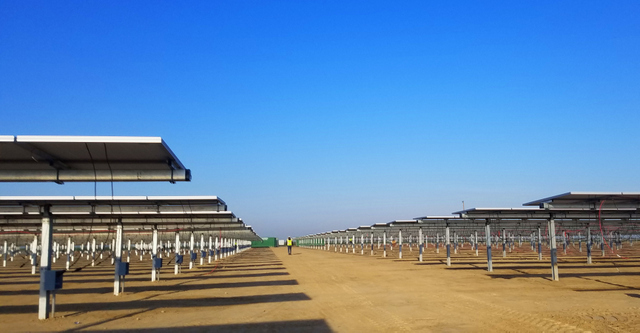 The "Global Solar PV Tracker Market 2017-2021", just published Research and Markets, forecasts the global solar PV tracker market to grow at a CAGR of 22.04% during the period 2017-2021. The report covers the market landscape and its growth prospects over the coming years. The report also includes a discussion of the key vendors operating in this market.
Tracker market trends
One trend mentioned in the report is the emergence of microgrid and green telecom. There has been an extraordinary development in the global telecom sector. Telecom operators have been installing new base transceiver stations (BTS) to support the explosion in data traffic. As per the World Bank, the global mobile cellular subscription per 100 persons increased from 84 in 2011 to 102 in 2016, which is driving the need for installation of additional BTS to provide a better network coverage, globally.
According to the report, one driver in the market is declining cost of solar energy. In the past, the high cost and intermittent nature of renewables were the major hurdles to the adoption of solar energy. Energy storage technologies not only bridges the gap but also increases the penetration of renewable energy in hybrid systems. For instance, a typical solar PV normally converts approximately 15% of power. However, with the addition of a battery system, the power generated from solar PVs can go beyond 50%. Renewable penetration means the amount of renewables that can be added to the system output. For instance, a renewable penetration of 20% means that for 1 MW of installed generator capacity, 200 kW of renewable power can be added.
How to optimize performance and profit through O&M monitoring
— Solar Builder magazine