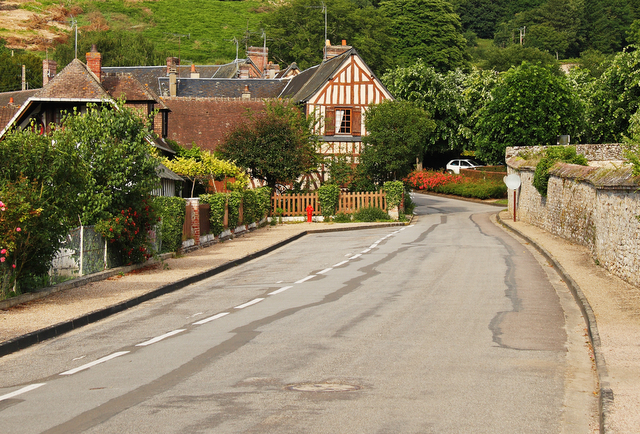 Solar power you can drive on has arrived, at least in a Normandy village in France where the first solar panel road is up and running.
From the Guardian:
A 1km (0.6-mile) route in the small village of Tourouvre-au-Perche covered with 2,800 sq m of electricity-generating panels, was inaugurated on Thursday by the ecology minister, Ségolène Royal.

It cost €5m (£4.2m) to construct and will be used by about 2,000 motorists a day during a two-year test period to establish if it can generate enough energy to power street lighting in the village of 3,400 residents.

In 2014, a solar-powered cycle path opened in Krommenie in the Netherlands and, despite teething problems, has generated 3,000kWh of energy – enough to power an average family home for a year. The cost of building the cycle path, however, could have paid for 520,000kWh.
The panels have been covered with a resin containing fine sheets of silicon, making them tough enough to withstand all traffic.We can't imagine what the O&M process or budget is for such a concept, but we appreciate the attempt to turn non-green land into a net environmental win.
— Solar Builder magazine