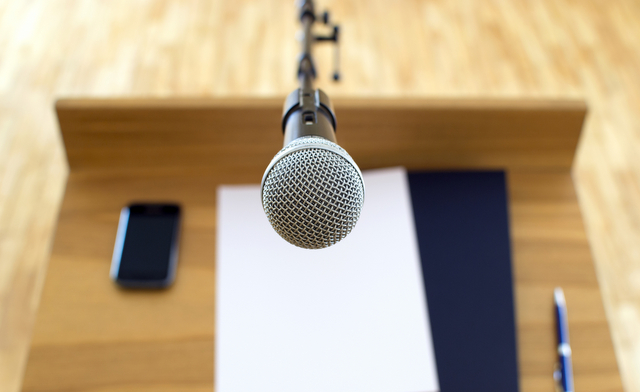 1. No rest for the weary: Briefs on possible remedies are due on Sept. 27th. The ITC hearing will follow on Oct. 3. After the president chooses a remedy in January, it will be imposed 15 days later. More details on the timeline here.
2. It is not inevitable that tariffs are the outcome of this decision. Abigail Ross Hopper, CEO of SEIA, reiterated the point on the call: The ITC must consider the broader impact downstream, in the solar industry and all affected stakeholders.
"We remain steadfast that tariffs aren't appropriate. If prohibited tariffs are placed on it, number of jobs will decrease, not increase," Hopper stated.
So, in SEIA's remedy brief — of which they are mum about right now — look for recommendations that will both protect manufacturing and do no harm to the growing solar industry, which, statutorily, is what the ITC is charged with doing.
3. Can whatever decision be appealed? There are very limited rights of appeal with ITC determinations, mostly regarding procedural errors — nothing to do with substance. So, an appeal in court is unlikely. But, there is the possibility that an affected country, like China, would appeal to the ITC or the World Trade Organization.
4. In the case of tariffs being imposed — which in the request is set at four years — Hopper noted there's "not a ton of precedent, but in the last case with U.S. steel, tariffs were removed earlier than was originally imposed."
5. In the mean time though, even if somehow all of this leads to a kumbaya remedy that benefits everybody and nets a ticker tape parade, from now until then, you can bet on uncertainty continuing in the market place.
The Section 201 trade case ruling is this week, here's a final update from SPI
6. A reminder that this is not solar manufacturing vs. the solar industry itself as over 500 other companies (outside of the two that filed the petition) employ 36,000 in solar industry manufacturing, in the U.S., and many of the bigger names came out in opposition of this petition. Also, a reminder of the 88,000 other jobs that are predicted to go away almost over night.
7. Would any international manufacturers take tariffs as reason to set up domestic manufacturing plants here? Again, this mainly goes back to uncertainty: "There's a timeline question – how long would it take to get here? to permit? To get up and running and recoup capital costs?"
8. In summary of SEIA's position: "We're consistent in our position that any remedy that hampers growth is not one we would support," Hopper stated. "We seek to help domestic manufacturing sector without putting a burden on the rest of the solar industry.  …  That's why we are skeptical of the one proposal the petitioner has made. No one has shown us a road map as to how these companies will be viable again."
9. In the end, this will be up to Donald Trump to decide. SEIA says it will continue to be speaking to both the administration and the ITC about recommended remedies.
— Solar Builder magazine
[source: http://solarbuildermag.com/news/9-notes-from-seias-call-in-response-to-the-solar-trade-case-outcome/]