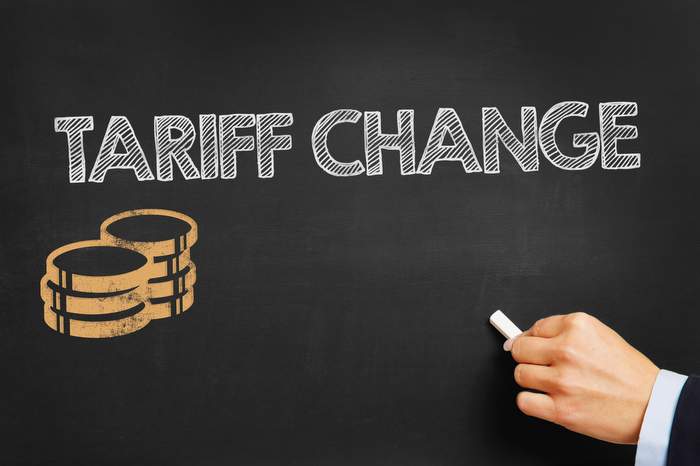 Bifacial solar panels were abuzz at this year's Solar Power International in Salt Lake City. Most PV module manufacturers had a line to tout, and analysts and EPCs were all noting how the costs and opportunity were all adding up to a huge demand — 2020 was going to be the year bifacial modules really took off in the U.S.
No so fast, says the Trump Administration.
Bloomberg was the first to report on Friday that the U.S. Trade Representatives will be eliminating the loophole exception on import tariffs that was granted to bifacial module imports a mere four months ago. Imported Bifacial panels will be hit with the 25 percent duty again on Oct. 28.
BloombergNEF thinks there will be some impact obviously, but that it can't stop all of the momentum bifacial has built to this point:
"The withdraw of tariff exemption for bifacial will cool down its popularity in the U.S. a little, but not stop the rise of the technology, which introduces improved economics even without tariff exemption."– Xiaoting Wang, solar analyst
The most delighted companies at the moment are likely First Solar, the largest U.S. solar panel maker, and SunPower, which always thought the exception should have been capped (to their point, otherwise, what is the point of the tariff?).
But this late-stage decision combined with the planned ITC step down next year are just small examples that show where solar energy development ranks among federal priorities at the moment.
— Solar Builder magazine
[source: https://solarbuildermag.com/news/trump-administration-to-end-the-tariff-exemption-for-imported-bifacial-solar-panels/]