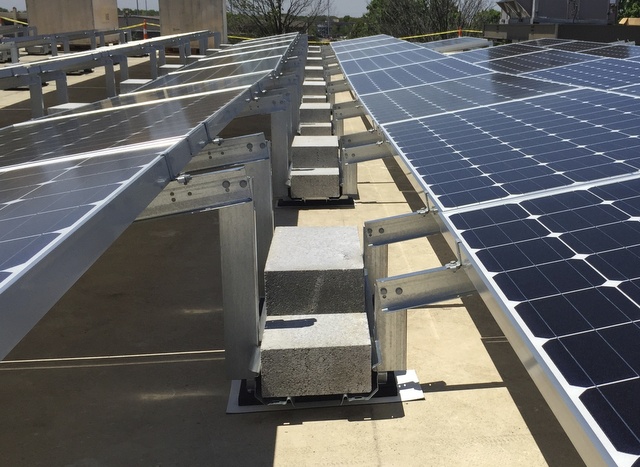 Applied Energy Technologies (AET), a preferred supplier of commercial and utility-scale racking systems and one of the top 10 solar racking companies in the United States, was selected by Microgrid Energy to supply its Rayport-B ECO roof ballast system for a 252 kW project in Joliet, Ill. The building on which the 784 panel project will be installed is nicknamed JOHA for Joliet Oncology-Hematology Associates.
RELATED: Applied Energy Technologies (AET) Reaches 275 MW Milestone
"At AET, we ensure the highest standards are met in terms of product, workmanship, customer service and support for the duration of the project and beyond," said Aaron Faust, VP of business development for AET. "To continually be selected by Microgrid Energy for projects really validates not only the quality and value of our products, but also the level of attention and detail that we approach each project with. It's a privilege to work with Microgrid Energy again."
AET customized its Rayport-B ECO with a 10 degree tilt for the JOHA project. The Rayport-B ECO is wind tunnel tested and UL 2703 listed.
"AET has consistently provided cost-competitive solutions that deliver on its promise of quality," said Todd Velnosky, chief operating officer at Microgrid Energy LLC. "We have had a great experience working with them on previous projects, and we've been equally satisfied with their work here at JOHA."
Be sure to check out other headlines from AET
— Solar Builder magazine
[source: http://solarbuildermag.com/news/aet-to-provide-racking-system-for-252-kw-microgrid-energy-rooftop-project/]