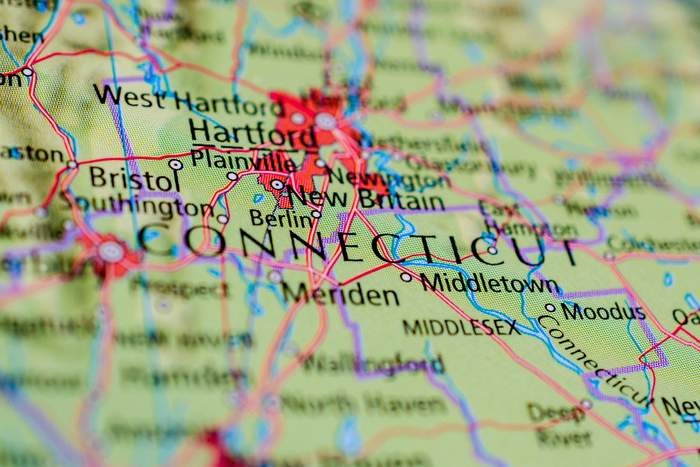 The first project under Connecticut's "Shared Clean Energy Facility Pilot Program" has been energized, according to Ameresco. In conjunction with Clean Energy Collective (CEC), the 2 MW community solar project is located on the grounds of the Bloomfield Board of Education. This initial community solar offering allows the option for residents, governments and businesses to choose community solar energy for the first time.
Construction on the array began in early February and was completed by Ameresco in August. The state's inaugural project will generate clean, renewable energy and provide savings to residents, the school district and low- to moderate-income subscribers. The project will allow for a 60 percent off-take in energy demand for the school district, with the remaining capacity available for the residential community.
"This project will bring many benefits to the Bloomfield, CT community, and participants in the array will benefit from Ameresco's asset ownership experience, as well as CEC's ability to deliver customer service throughout the length of the program," said Paul Spencer, Chief Executive Office of Clean Energy Collective. "Launching the first project in Connecticut also enforces our continued commitment to project development across the U.S. and particularly in the northeast," he added.
Ameresco, the owner of the project will oversee the operations and maintenance of the site, while CEC will provide customer care services.
"Cities and towns across New England are welcoming solar projects in increasing numbers because of the major positive impact they can have in a community," said Michael T. Bakas, Executive Vice President of Ameresco. "By tapping into its new source of renewable energy, the Bloomfield Board of Education, along with households and businesses in the surrounding area, will benefit from reduced energy costs and an overall lower carbon footprint.
— Solar Builder magazine
[source: https://solarbuildermag.com/projects/ameresco-clean-energy-collective-complete-connecticuts-first-community-solar-project/]