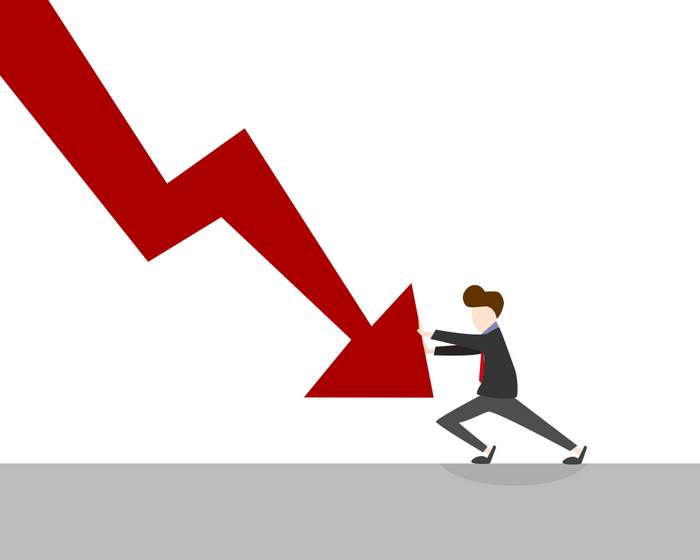 Brace yourself.
After crunching the latest unemployment data, E2 (Environmental Entrepreneurs), the American Council on Renewable Energy (ACORE), E4TheFuture and BW Research Partnership have some bad news: Nearly 600,000 U.S. clean energy workers have lost their jobs since the beginning of the COVID-19 pandemic. The groups say 447,208 new workers filed unemployment claims in April— tripling the claims filed in March.
And it could still get much worse.
Before March, clean energy had been one of the U.S. economy's biggest and fastest-growing employment sectors, growing 10.4% since 2015 to 3.4 million jobs at the end of 2019. That made clean energy by far the biggest employer of workers in all energy occupations, employing nearly three times as many people as the fossil fuel industry.
The analysis of Department of Labor data found that 594,347 workers in clean energy occupations, representing 17.8% of the industry's workforce, filed for unemployment benefits in April and March. The number of jobs lost is more than double the number of clean energy jobs created since 2017.
In the coming months, the analysis projects that job losses will continue to rise unless Congress and the Trump administration take quick and substantive action to support the clean energy industry and its workers. If nothing is done, the report forecasts that 850,000 clean energy workers will have filed for unemployment by June 30.
A loss of that magnitude would mean that one out of every four clean energy workers employed at the start of 2020 will have lost their jobs in just six months.
"Renewable energy job losses in the month of April were unfortunately even worse than we feared," said Gregory Wetstone, President and CEO of the American Council on Renewable Energy (ACORE). "The COVID-19 pandemic is delivering an unprecedented blow to renewable industry workers, whose job losses more than tripled over the past month."
The groups believe Congress can help get these Americans back to work with relief for time-sensitive tax credit deadlines and temporary refundability for renewable tax credits that are increasingly difficult to monetize.
"And the data does not suggest that we have yet to hit the bottom," noted Phil Jordan, Vice President and Principal at BW Research Partnership.
Get to Know OMCO Solar
OMCO Solar is a manufacturer of solar racking and tracker systems. OMCO offers two fixed-tilt systems, Field-Fast

and Choice

, as well as its OMCO ORIGIN

Single-Axis Tracker. Learn more at omcosolar.com
Industries Hit Hardest
| | | | |
| --- | --- | --- | --- |
| Sector | March Claims (adj*) | April Claims | Total Claims |
| Energy Efficiency | 103,298 | 310,188 | 413,486 |
| Renewables | 23,739 | 71,835 | 95,574 |
| Clean Vehicles | 11,339 | 35,101 | 46,501 |
| Grid & Storage | 6,517 | 19,685 | 26,202 |
| Clean Fuels | 2,186 | 10,398 | 12,584 |
| INDUSTRY TOTAL | 147,139 | 447,208 | 594,347 |
According to the unemployment data analysis, energy efficiency lost more jobs than any other clean energy sector for the second consecutive month in April. The energy efficiency sector accounted for nearly 70% of all clean energy job losses in April, with more than 310,000 energy efficiency workers filing for unemployment.
Renewable energy lost nearly 13% of its workforce, with more than 71,800 unemployment filings in April. There are now nearly 100,000 renewable energy workers out of work since March. If trends continue, more than one out of every five renewable energy workers will soon be jobless.
Both the clean grid and storage sector and the clean vehicles sector lost 14% of their workforces in April, losing 54,700 jobs combined. In total, those sectors have lost 26,200 and 46,500 jobs, respectively.
The clean fuels sector lost the largest percentage of its workforce among all clean energy industries, losing 10,400 jobs in April, or 26% of its workforce. Since March, the sector has lost 12,500 jobs or more than one-third of its workforce.
Check out the full report here.
— Solar Builder magazine
[source: https://solarbuildermag.com/news/attention-the-united-states-will-lose-850000-clean-energy-jobs-by-july-if-no-federal-action-is-taken/]