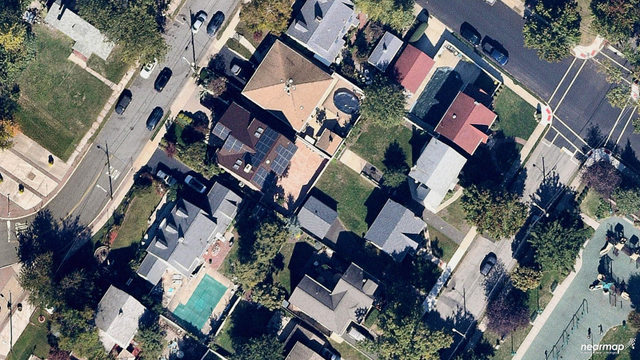 Aurora Solar, a solar sales and design software leader that was in our nine customer service products to watch, sent word that it is now partnering with Nearmap for a serious upgrade to its site image interface. Through this collaboration, Nearmap's up-to-date, sub 3" GSD imagery is now available within Aurora's software, helping solar installers design and sell with exact precision.
"We're thrilled to be partnering with Nearmap to provide aerial imagery to solar installers across the country," said Chris Hopper, CEO and co-founder of Aurora Solar. "By integrating high-resolution imagery with our industry-leading software, we empower solar installers to quote with confidence—reducing the number of truck rolls required. This is the next big step in remote solar design."
Previously, Aurora has enabled its users to design over 1 million solar projects, with over 60,000 projects designed in March 2018 alone. Now, in addition to satellite imagery, Aurora customers can utilize high-resolution and current Nearmap imagery for increased accuracy and informed decision-making.
RELATED: How Momentum Solar doubled its business with aerial imaging software
"We're excited to announce this relationship because it offers a lot of flexibility for both Nearmap and Aurora customers. The partnership offers solutions for businesses of all sizes. Organizations can choose from different licensing models: pay as you go, with unlimited access to imagery, or per bundle through Aurora, which provides a more flexible option based on the needs of the user," said Patrick Quigley, EVP of Nearmap U.S. In addition, existing Nearmap customers can also authenticate their Nearmap licenses in Aurora.
Alex Chelius of Momentum Solar notes that this integration will "significantly increase our productivity as well as accuracy."
Aurora Solar users now can …
• Reduce costly, time-intensive on-site visits with Nearmap aerial captures. The imagery's detail enables professionals to measure and design from the comfort of an office with a precision that rivals traditional measuring methods.
• Enhance their shading analysis and remote system design processes by utilizing high definition images to better model sites.
• Increase the number of leads they nurture by spending less time on each lead. Aurora users are now able to expand their coverage area rapidly.
• Access Nearmap historical captures so users can visualize the property through all seasons.
"Every design begins with imagery, and high-quality imagery helps designers create permit-quality drawings and game-changing proposals," said JT McCook, sales consultant at Aurora Solar. "That's why this integration is so exciting; it allows solar installers to create highly accurate 3D models remotely."
— Solar Builder magazine
[source: https://solarbuildermag.com/news/aurora-solar-sales-design-software-now-includes-hd-aerial-images-nearmap/]