Borrego Solar Systems Inc., a large-scale solar development, design, financing, construction and O&M company, is now hopping into energy storage solutions with the launch of a new division. This marks the company's first ever formal expansion into energy services beyond solar photovoltaics. The company will be offering both standalone energy storage solutions and storage integrated with solar PV.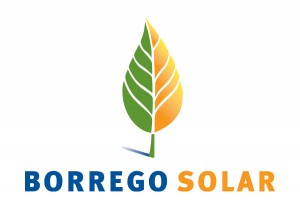 "We're excited to launch this new chapter, as a way to further our mission of accelerating the adoption of renewable energy," said Borrego Solar CEO Mike Hall. "Energy storage – and in particular the long-duration energy storage on which we'll be focusing our efforts – is an important piece of what we need to effectively integrate more and more renewable energy into our electricity system, and it's something that our customers, electricity regulators and policymakers are asking for."
The energy storage division will be based in Massachusetts, and will serve customers nationally. Borrego Solar's executive vice president of strategy and business development, Dan Berwick, will lead the new division.
"We're realizing that all across our customer base—from cities, school districts and public agencies to businesses, manufacturers and electric utilities—it is more frequently making economic sense to evaluate energy storage in conjunction with solar," said Berwick. "We knew that this technology shift was around the corner given the changes happening to the grid as we add more wind and solar power to it. As climate change becomes an increasingly present danger, and the need to decarbonize our electricity system more immediate, the distributed energy marketplace will demand greater amounts of flexible energy storage. We're now prepared to meet that need."
Over the coming year, Borrego Solar's energy storage division will focus on supporting utilities across the United States in the development and installation of megawatt-scale energy storage systems for integration with renewables and peak-load management. The team will also offer energy storage solutions to its existing solar PV portfolio, totaling more than 400 MW, and to new solar customers, who are primarily large-scale electricity users in its core state markets of California, New York, and Massachusetts.
Borrego has more than 260 MW of installations in operation and more than 100 MW currently under construction. Borrego Solar is a market leader nationally in addition to having the largest market share in Massachusetts and New York.
— Solar Builder magazine
[source: http://solarbuildermag.com/news/borrego-solar-launches-new-division-to-focus-on-energy-storage-solutions/]