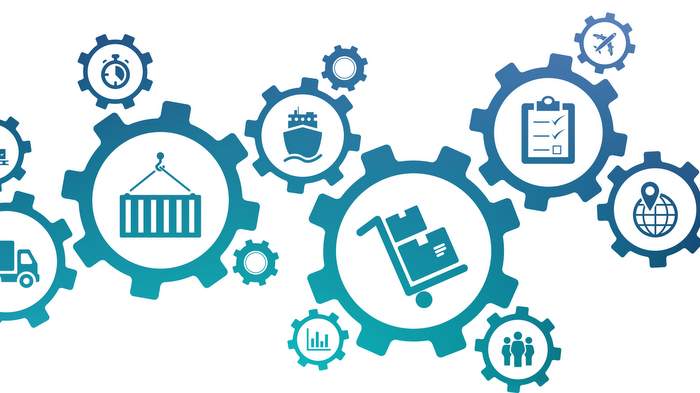 The novel coronavirus has impacted virtually every aspect of our lives, including the fight against climate change. Solar developers have faced supply chain disruption and have risked missing deadlines that could make or break the development of a renewable energy project.
Our firm, Leyline Renewable Capital, provides development-stage funding for renewable energy projects so developers can conduct engineering work, environmental studies and secure interconnection agreements, etc., before they can begin construction. We recently experienced a novel-coronavirus-related supply chain disruption while working on a project with a solar developer based in North Carolina.
Launching the Project
Our developer partner is planning to build a number of solar and storage projects across central Virginia. Once completed, the projects will produce just over 75,000,000 kWh per year, which is equivalent to providing enough to electricity for 7,000 homes for a year.
The projects will use single-axis trackers. Our developer partner chose to use FTC's Voyager tracker, because of its shorter tables and ability to handle steep terrain. Voyager also has fewer posts per rack than the industry standard, and it can fit four strings of modules per rack, saving on build costs.
Originally, the notice to proceed on construction was scheduled for June 2020. Leyline invested $5.2 million in December 2019 during the pre-development phase and anticipates to exit the project before the end of 2020.
However, neither Leyline nor our developer partner expected the pre-development phase to coincide with the beginning of a global pandemic.
A critical roadblock
By using $3.2 million of the investment to purchase the single-axis trackers, we hope to provide as much as $1.5 million in income to the developer through the Renewable Tax Credit Safe Harbor. The Renewable Tax Credit Safe Harbor allows commercial solar projects to take advantage of 2019's full 30 percent tax credit, even if their system can't be completed until the following year. As long as we took ownership of the equipment by March 20, 2020, we would meet the 90-day requirement to take receipt of the equipment and the projects would receive the 30% tax credit.
Most of the single-axis trackers were coming from China, which was the epicenter of the pandemic. As a result, Chinese shipping was hit by a nationwide ban on all non-essential travel, which led to significant workforce reductions and delays in manufacturing and shipping.
After learning about the progression of the novel coronavirus and its widespread disruption of supply chains, Leyline realized that the single-axis trackers weren't going to make it to the United States by end of the 90-day window. We knew we needed to act fast to avoid major project delays, and importantly, save the developer more than $1 million in profit.
Resolving the issue
Many solar developers know how crucial flexibility is when bringing solar projects to fruition. They often must navigate unforeseen challenges, such as zoning issues and backlash from local communities. However, the pandemic created uncommon problems in the development of renewable energy projects that require unique solutions. Leyline set out to help our developer partner resolve this issue – and we had to get creative.
In order to take ownership of the single-axis trackers still out at sea, Leyline chose to wade into maritime law and determine how to take legal possession of the equipment. A traditional lender might not have felt comfortable with the risk of legal possession, especially if the equipment fell off the ship and was lost at sea. But we're made up of former renewable energy developers, so we put our developer hats on to weigh the logistical risks.
We decided to take ownership of the equipment before it arrived in the U.S., which allowed the developer to meet the 90-day tax credit window and preserve the 30% tax credit for the projects Now, the equipment is scheduled to arrive in April.
Looking ahead in an uncertain world
Although the developer obtained possession of the equipment in time to get the tax credit, the rippling effects of the pandemic delayed the projects' notice to proceed from June to August. Both Leyline and the developer feel confident that the project will be completed on time, but across the country, developers and contractors working on other renewable energy projects might not be as fortunate.
Not only has developers' reliance on the Renewable Tax Credit Safe Harbor been affected, but developers and their contractors also face critical legal questions regarding ongoing construction.
For example, some states may not be following current guidance of the U.S. Cybersecurity and Infrastructure Security Agency regarding essential critical infrastructure workforce in the energy sector. Additionally, some cities heavily hit by the novel coronavirus, like New York City, have brought construction to a halt, except for "emergency construction" required for health and safety and "essential construction," comprising of mobility projects, hospitals, affordable housing and homeless shelters.
In this uncertain world, no one can say for sure what long-term implications the pandemic will have on the renewable energy industry. Developers, investors and contractors should consider success stories like this one to help navigate the current climate and work toward the goal of increasing renewable energy sources in the United States. We'll need innovative ideas and solutions to get through this time – but we're certain we can navigate it together.
Erik Lensch is the founder and CEO of Leyline Renewable Capital.
— Solar Builder magazine
[source: https://solarbuildermag.com/news/case-study-navigating-solar-supply-chain-disruption-during-a-global-pandemic/]