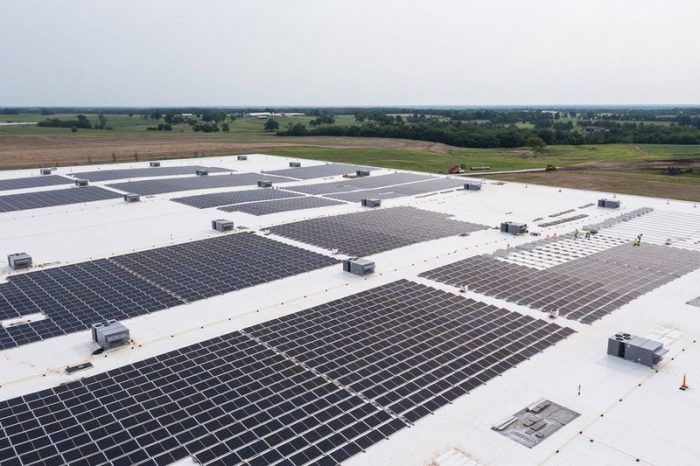 Outdoor retailer MidwayUSA's new 300,000 sq ft headquarters in Columbia, Missouri, was outfitted with one of the largest rooftop solar arrays in the state via EnergyLink. The 1.612 MW system will both advance MidwayUSA's sustainability mission while also delivering serious economic value. The solar array is projected to save the wholesaler up to $4,500,000 in potential energy costs for their new facility over the next 20 years.
"The MidwayUSA project is the new benchmark for corporations looking to be more sustainable," remarked Jeremy Nolen, EnergyLink's lead on the project. "This is proof that, with the right ESCO, it's possible to be more sustainable in an economically viable way."
EnergyLink is a NAESCO accredited Energy Efficiency Contractor (EEC) that designs, builds and funds renewable energy and energy efficiency products for commercial businesses, public institutions, cities, municipalities, and nonprofits. EnergyLink has over 10 years of experience in the solar industry.
In the first year alone, the updated facility is expected to save over $150,000 due to the solar array. MidwayUSA is now expected to offset 2,176,200 kilowatts of electricity annually, which is the equivalent of 3,399,528 pounds of CO2 emissions.
— Solar Builder magazine
[source: https://solarbuildermag.com/news/check-out-one-of-missouris-largest-rooftop-solar-arrays-installed-by-energylink/]