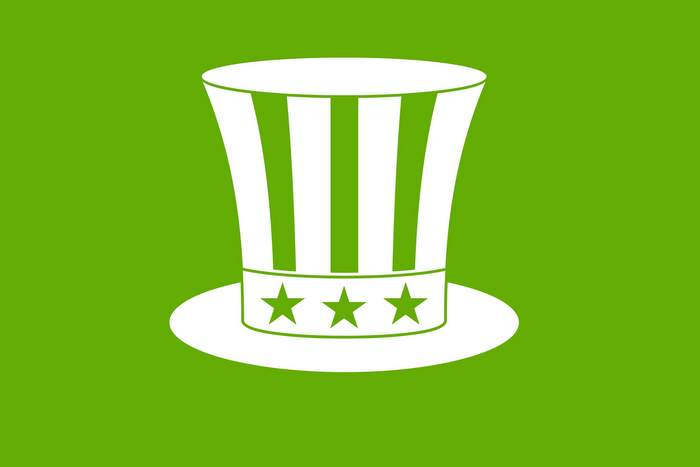 Green America is a non-profit founded in the early '80s to focus on social justice and environmental health across all sectors. One of its pet projects has been lobbying for Clean Energy Victory Bonds — these would function like the War Bonds the government made available to help fund the war effort in World War II, only the goal this time around would be funding the the much needed transition to a clean energy economy. It's an interesting concept.
Late last week, Green America sent word that a bill to launch Clean Energy Victory Bonds was introduced in both the U.S. House of Representatives and Senate. The legislation calls for the government to issue up to $50 billion per year in Clean Energy Victory Bonds that all Americans could purchase for as little as $25 per bond. The funds raised from the bonds would support solar, wind, battery storage, infrastructure, and energy efficiency technologies at the state and federal level, and tax incentives and credits supporting businesses and individuals that adopt these technologies.
Congress also is talking about extending the ITC for five more years.
With the Intergovernmental Panel on Climate Change (IPCC) calling for a transition to a clean energy future in the next 12 years, and over 70% of the US public supporting aggressive action on climate change, Clean Energy Victory Bonds can provide a major boost to the clean energy future without raising taxes. The technologies supported by Clean Energy Victory Bonds are also major job creators, with jobs in solar, wind and other clean energy technologies outpacing the growth of those in the fossil fuel sector.
The legislation has been endorsed by Green America, the American Sustainable Business Council, Union of Concerned Scientists, and National Wildlife Federation. It was introduced in the House by Representatives Zoe Lofgren and Doris Matsui and in the Senate by Senator Tom Udall,
"Americans from all walks of life want the US to move quickly towards a clean energy future," said Todd Larsen, Green America's executive co-director for consumer and corporate engagement. "Americans are also looking for a way to be part of climate solutions, and Clean Energy Victory Bonds will offer a safe investment, open to anyone with $25, that will support a rapid adoption of the solar, wind, and battery storage technologies that will create cleaner air and better jobs nationwide."
"Business leaders, from the smallest companies to multinationals, are increasingly understanding the risks of climate change to their bottom lines, and the benefits of moving quickly to a clean energy future," said Fran Teplitz, Green America's executive co-director of business and investing. "With Clean Energy Victory Bonds, businesses will be able to invest and in turn benefit from lower cost energy efficiency and clean energy technologies that boost their bottom lines."
— Solar Builder magazine
[source: https://solarbuildermag.com/news/clean-energy-victory-bonds-bill-introduced-in-both-the-house-and-senate/]