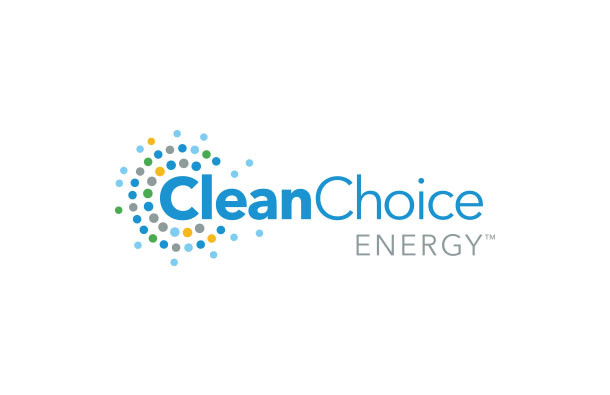 An issue for community solar, like most solar projects, is customer acquisition. CleanChoice Energy is looking to solve that with a new solution: CleanChoice Community Solar, a new platform to connect people to local community solar projects. This platform will allow customers to sign-up in less than five minutes, and manage ongoing customer engagement — all fully digital and completely online. CleanChoice Community Solar helps people support 100% local solar affordably with no upfront investment, setup fees or installation.
CleanChoice Community Solar was developed by the company's "Labs" Division with support from the U.S. Department of Energy's SunShot Initiative.
"Community solar represents one of the most important opportunities to expand renewable energy access in the U.S., with the potential to reach more than 60 million households across the country," said Tom Matzzie, CEO of CleanChoice Energy. "We've helped retail customers make the switch to clean energy by making it simple for them. Now, with CleanChoice Community Solar, we're using that same approach to make community solar just as easy."
RELATED: RMI report shows path for a 30-GW community solar market by 2020
Customer acquisition cost drop
The cost of acquiring residential solar customers has been a persistent challenge to the solar industry. The recent GTM Research U.S. Solar Market Insight report found the first downturn in the residential solar market in more than a decade was in part due to customer acquisition costs. CleanChoice Community Solar significantly reduces customer acquisition costs by digitizing the customer journey and creating simple, cost-effective customer engagement. CleanChoice's platform integrates utility rates, load zone, credit check, payment options, a customer's specific terms and more – allowing the company to accurately size, price and match the customer to the solar farm and the farm to the customer. Sales can happen in minutes on the customer's smartphone, cutting out all the traditional appointments that have plagued solar sales and serving customers in the midst of their busy lives.
CleanChoice Energy makes it easy for customers to have a positive environmental impact. As the first licensed retail energy providers offering only 100 percent renewable energy products to American homes and businesses, CleanChoice Energy has made it possible for more than 100,000 people to choose clean energy as-a-service instead of as a home construction project. CleanChoice Community Solar builds on that expertise and provides people another simple and affordable way to switch to clean energy.
The company has grown quickly since its 2013 customer-facing launch to become one of the largest direct-to-consumer renewable energy providers in the United States, serving customers in 27 utilities. The more than two billion kWh provided to CleanChoice Energy customers has avoided more than 3 billion pounds of carbon dioxide emissions.
— Solar Builder magazine
[source: https://solarbuildermag.com/news/cleanchoice-energy-debuts-slick-platform-to-connect-more-customers-to-community-solar/]