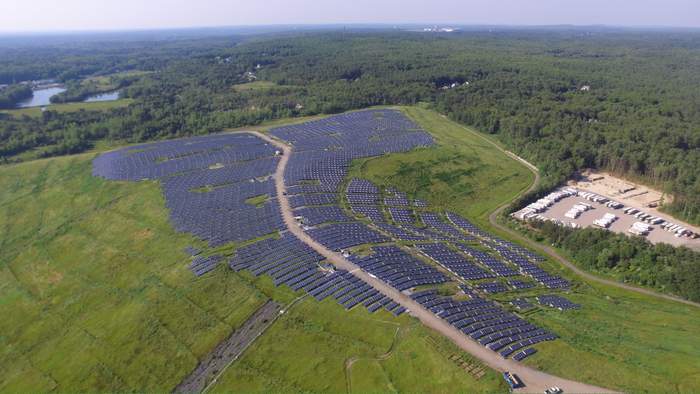 CleanChoice Energy, a renewable energy company that provides wind and solar energy products to customers across the country, launched CleanChoice Energy Community Solar in Massachusetts with 3.489 MW of proposed Community Solar capacity. The launch opens hundreds of new subscriber allocations for Bay State residents in the National Grid service area.
CleanChoice Energy Community Solar customers have the opportunity to save up to 10% on their utility bills with no upfront costs while supporting local solar projects. Customers outside of the National Grid service area that want to make the switch to clean energy can sign-up for a Community Solar waiting list or choose one of the company's other clean energy options.
"We know that Massachusetts residents want to do their part on climate and the environment. Community solar allows people to make an impact by supporting local solar projects and helping reduce carbon emissions," said Tom Matzzie, CEO of CleanChoice Energy. "CleanChoice Energy Community Solar makes it easy. Bay State residents can sign-up online in just a few minutes and save money on their utility bills."
Crowd Sourced: Details on a plan for drastic cost reductions, wide deployment of community-scale solar
Community Solar offers landowners, farmers, and others the opportunity to receive additional revenue to install solar panels, while opening the benefits of solar to the hundreds of thousands of Massachusetts residents and businesses that either do not own their own home or do not have a roof that works for solar. The CleanChoice Energy Community Solar platform connects people to local Community Solar projects, allowing residents and businesses to sign-up to support local solar in minutes and to see up to 10% savings on their utility bills with no upfront investment, setup fees or installation.
Earlier this year, CleanChoice Energy released a poll that found more than 83% of Massachusetts residents wanted the freedom to choose clean energy.
CleanChoice Energy has made social responsibility a core value and has provided over $1.9 million in support to more than 50 nonprofit environmental and social impact organizations.
— Solar Builder magazine
[source: https://solarbuildermag.com/financing/cleanchoice-energy-launches-community-solar-in-massachusetts/]