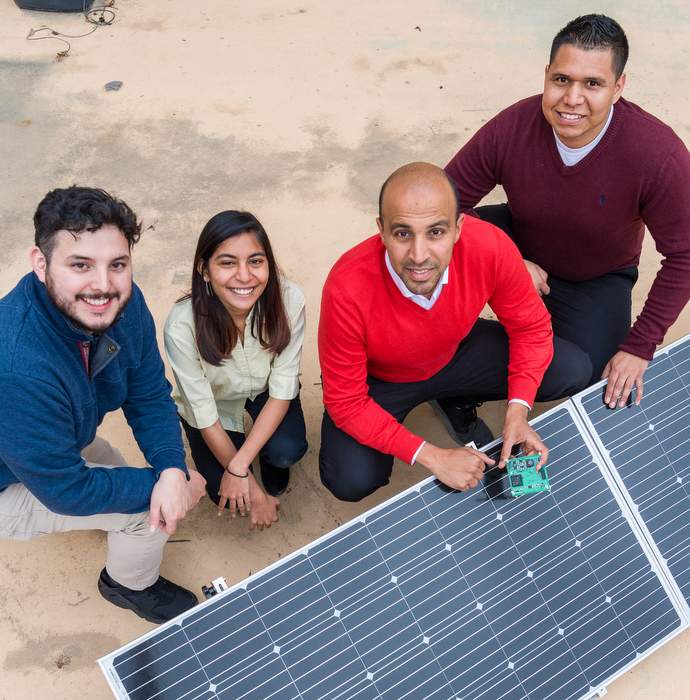 Delta is collaborating with Silicon Valley-based San Jose State University (SJSU) on a cool renewable energy research project. Through the SJSU project and with Delta's funding, they have developed a prototype power converter for PV panels that is showing 30 percent more energy capture than conventional technologies.
The project has met several milestones, including the production of a demonstration-scale micro integrated converter that utilizes a magnetically coupled architecture to reduce the size, weight and cost of each converter.
In the prototype, each micro integrated converter was paired with an individual PV panel that was part of a larger string. By structuring the system in this fashion, each converter was able to maximize the energy output of its panel by processing only a fraction of its generated power. Consequently, the overall system efficiency increased significantly. Results showed that captured energy spiked by more than 30 percent in shaded environments.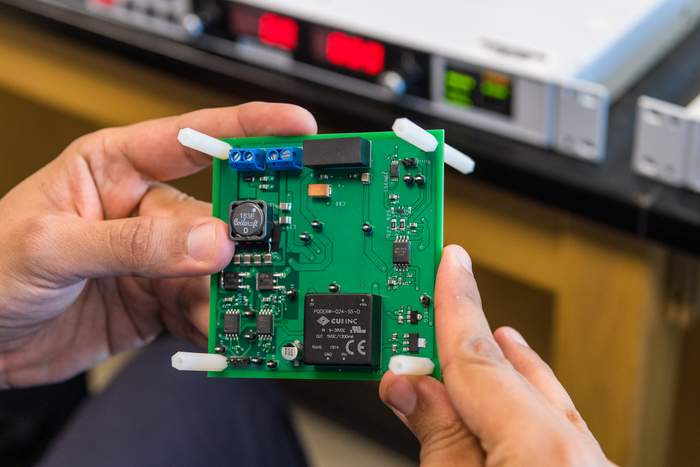 "The overarching purpose is to develop new photovoltaic configurations that can extract as much energy as possible, while using low-cost interfacing systems to convert the harvested energy to usable levels," said Dr. Mohamed Badawy, assistant professor of electrical engineering at SJSU who led the project. "We are extremely grateful to Delta for providing the funding and the technical expertise to make this project a success."
Since Badawy is also an experienced educator, he's kept an eye on the project's effect on his students. Two students on this project just received their Master's degrees, and two more students are planning to pursue this project as their Master's research topic.
Solar's Fastest Attachment
Damaging roof shingles used to be one of solar installers' worst challenges. Now, the easy, affordable solution is NanoMount

, SunModo's newest solar mounting innovation. Learn more here.
"The students worked on a practical problem under real pressure to deliver," he said. "They were always presenting their work during the SJSU-Delta meetings, which helped develop their professional skills. They also learned how to build partnerships, which is an important career skill."
"This experience has proved extremely rewarding for our staff, as we bridge the gap between industry and academia," said Peter Barbosa, director of Delta's Milan M. Jovanovic Power Electronics Lab in Raleigh, N.C. "The fresh perspectives we gained are invaluable as we solve some of the energy industry's biggest challenges."
The SJSU collaboration caps an impressive year for Delta's CSR program in 2019, when the company worked with a dozen academic institutions throughout the San Francisco Bay Area to educate nearly 1,000 students about the importance of energy innovation, sustainability and protecting the environment. For 2020, the company plans to increase its outreach to underserved communities by launching new classes and workshops.
— Solar Builder magazine
[source: https://solarbuildermag.com/news/delta-funds-university-research-for-this-micro-pv-power-converter-prototype/]