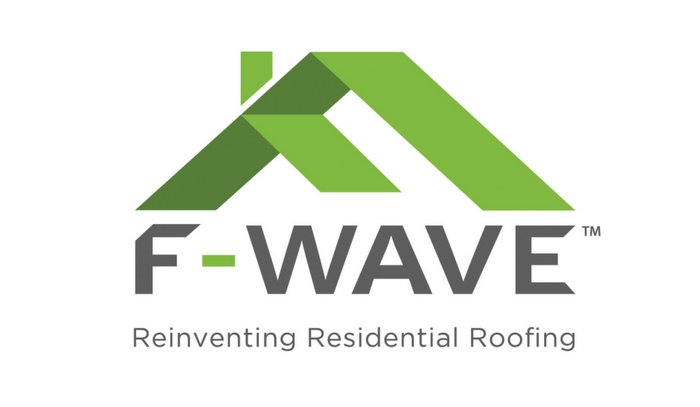 F-Wave LLC, a roofing provider founded by roofing industry veterans in search of a better shingle, is looking to innovate the solar roof in the same way. The Texas-based company is introducing its new REVIA Hybrid Solar Roof Tiles at the International Roofing Expo Feb. 4-6, and the company is making some bold claims about its performance. We have reached to learn more and will update this post when we do, but here is what we know from the press release.
F-Wave has developed its Hybrid tile to provide a cost-effective Net Zero Energy House. They are designed to install easily, eliminating the need for specialized labor and tools. F-Wave's patented manufacturing processes and its proprietary blend of engineered polymers deliver durability and all-weather performance.
The REVIA Hybrid Solar Roof Tiles will harvest both photovoltaic and thermal energy. Because of that dual purpose, F-Wave says its Hybrid tiles are up to 40% efficient. "The energy generated mirrors the energy demand of typical homes across the USA, which require one-third electrical and two-thirds thermal energy with the majority of the thermal energy consumed for hot water and space heating," the company notes.
The patented Hybrid Thermal system supplies heated air from between the roof surface and the roofing underlayment into F-Wave's proprietary heat exchanger. The system includes both an air-to-water passive heat exchanger and an air-to-water heat pump providing the home with highly efficient hot water, space heating and cooling.
Don't miss our Mounting Guide coming in May — subscribe to Solar Builder magazine (print or digital) for FREE today
This system also significantly increases the home's total efficiency by reducing the thermal load from the sun. The thermal system achieves a Coefficient of Performance of up to 29 for space heating and 19 for passive water heating. Summer and winter modes operate automatically or can be easily adjusted by the home owner via a smart thermostat or its own iOS or Android App.
The PV part of the Hybrid photovoltaic system is F-Wave's own lightweight, flexible, thin film silicon solar cells, suitable for south, east and west facing roof surfaces. F-Wave points to the cell's superior temperature tolerance as a big key, so that the tiles maintain their efficiency during hot summer months.
The electrical wiring and connectors are pre-mounted, color coded and polarity exclusive. F-Wave says this system enables the roofing contractor to complete the roof installation without the need for an electrical contractor on the roof.
F-Wave's electrical system optimizes power output from both large and small roof surfaces by using one microinverter to control up to 30 tiles at less than 60 volts, which in turn makes the system intrinsically safe.
Complementary non-photovoltaic Hybrid tiles are also part of the system. These non-photovoltaic tiles can be easily cut to length or shape on site using a standard craft knife. All tiles can be either screwed or nailed to the decking.
— Solar Builder magazine
[source: https://solarbuildermag.com/news/details-on-a-new-solar-roofing-system-debuting-at-the-2020-international-roofing-expo/]