PVComplete is debuting PVCAD, a comprehensive computer-aided design (CAD) tool, powered by Autodesk technology, that could dramatically accelerate solar project design and deployment.
How does it work?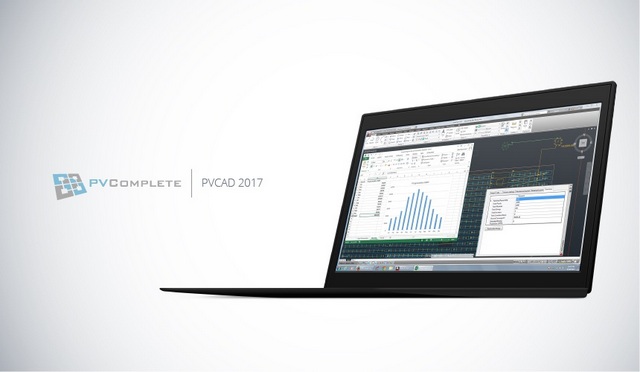 Solar designers, drafters and engineers use PVCAD to create comprehensive project designs for ground-mounted, rooftop, carport and sloped roof solar projects. For monthly subscription, designers leverage all the benefits of AutoCAD, plus PVComplete's layout, energy modeling, electrical diagrams, and equipment library.
Permit and construction plan sets are a necessity in the solar industry, so commercial design teams use CAD. Now with PVCAD, designers get both CAD and solar design tools in one.
PVComplete delivers significant innovations in solar project design. With PVCAD software, designers can easily compare and contrast different array layouts for their various projects – and choose from our rapidly growing library of mounting systems to implement the optimal design. Each design choice can be quantified through a built-in energy production model, and project costs can be estimated with accuracy through the generation of automatic bill of materials.
In 60 seconds, the automated wire stringing algorithm does what otherwise takes an afternoon. In addition, PVCAD performs all the electrical calculations necessary for solar project design and generates electrical single line drawings, reducing the need for cumbersome spreadsheets and scrap paper calculations.
— Solar Builder magazine
[source: http://solarbuildermag.com/news/cad-software-solar-design-tool-from-pvcomplete/]