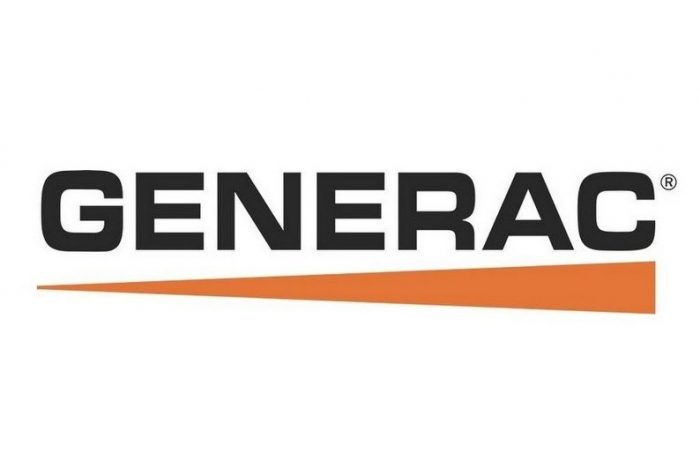 ecobee's new line of smart thermostats can now be integrated with Generac home standby generators, creating a single energy management hub for the home. Through the new integration, ecobee thermostat owners who also own Generac home standby generators can easily see the status of the generator and remedy potential issues. Customers can monitor the status of their generator in real time via the generator icon on the thermostat.
The ecobee unit will also display a full screen message in the event of an alert on the generator, notifying a homeowner and displaying their preferred dealer's contact information.
The integration is now available on ecobee Smart Thermostat Premium and Smart Thermostat Enhanced units and is compatible with all connected home standby generators from Generac to all customers with an active Mobile Link account. Customers will see the new integration option appear in their Mobile Link app and can choose to participate with the click of a button. Customers can also choose their notification settings on their thermostat or opt out at any time from within the Mobile Link app.
Following the initial release to Premium and Enhanced models, ecobee plans to soon release this capability to all remaining smart thermostat models released since 2014.
"At ecobee and Generac, we have a shared goal to create a comfortable, safe, resilient, and efficient home energy ecosystem," said Stuart Lombard, CEO at ecobee and president of Connected Devices and Services at Generac. "We're excited to take this first step towards integrating Generac and ecobee technologies to help customers manage their home energy use and be prepared in case of a power outage."
"We're constantly looking for new and innovative ways to make life a little easier," said Kyle Raabe, executive vice president of Consumer Power at Generac Power Systems. "By integrating our Generac home standby generators with ecobee smart thermostats, we're giving customers visual peace of mind that their generators are ready to power on in an outage and helping them keep watch on all their energy management needs in one location."
— Solar Builder magazine
[source: https://solarbuildermag.com/news/ecobee-smart-thermostats-can-integrate-generac-standby-generators/]