Ecolibrium Solar, maker of simple racking solutions for commercial and residential solar, was named to the 36th annual Inc. 500|5000 list of fastest-growing private companies in America.
Inc. Magazine ranked Ecolibrium Solar the 443rd fastest-growing private company in the country. To make the list, Ecolibrium Solar grew 989 percent over the past three years, during a period when the economy grew just 6.7 percent.
Ecolibrium ranks No. 22 among energy companies on the Inc. 5000. Many energy companies listed are solar installers, but Ecolibrium is the sole solar racking manufacturer listed. The company also ranked No. 12 among the top Ohio companies named to the Inc. 5000.
"Ecolibrium Solar is honored to be among the outstanding companies in the Inc. 500 and Inc. 5000," said Jan Willem van der Werff, Ecolibrium Solar's CEO. "We're passionate about making solar racking better, simpler and more cost-effective to mount solar panels on every type of roof. I'm grateful to our customers, who have supported and challenged us, to the Ecolibrium Solar team, which continues to create and deliver the simplest and fastest solar mounting technology out there, and to our investors who believed in us from day one and who are ready and look forward to the next wave of growth."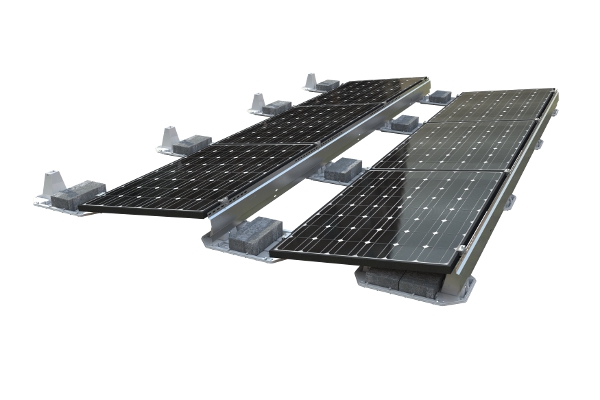 Ecolibrium's growth
Ecolibrium Solar's growth story speaks for itself, with more than 600 MW installed over five years.
The company conducts ongoing product innovation, development and testing at its TUV-accredited R&D lab and offices in Boulder, Colorado. But Ecolibrium is headquartered in Ohio where it originated and remains deeply rooted in the Ohio technology and investment community.
"The Ohio investment community is deeply committed to the businesses it invests in," says investor and Ecolibrium Board Member Ted Capossela. "Next to looking for healthy financial returns, the long-term success of portfolio companies and creation of jobs in the Ohio region are top priorities. It is this longer view and loyalty that create the success and growth rate like we have seen with Ecolibirum. We look forward to many more years of above market growth rates."
Ecolibrium is the No. 1 independent manufacturer in the fast-growing rail-less residential racking market and No. 2 in the market when SolarCity's racking provider is factored in, reports GTM Research. As an independent manufacturer, Ecolibrium provides racking to distributors and solar installers nationwide, helping regional and national installers gain an edge in an increasingly competitive environment. The company offers its EcoX Rail-less Racking System. Rail-less is predicted to see 64 percent growth from 2016-2022.
In commercial low-slope or flat-roof racking, Ecolibrium Solar maintains the No. 4 position with the popular EcoFoot Modular Platform that today has more than 200MW installed. Further growth is expected with the addition of the just launched EcoFoot5D High Density 5-Degree Racking System. The high-density system delivers 18.4 percent more power than 10-degree systems.
— Solar Builder magazine
[source: http://solarbuildermag.com/news/ecolibrium-solar-makes-list-of-fastest-growing-private-companies-in-the-country/]