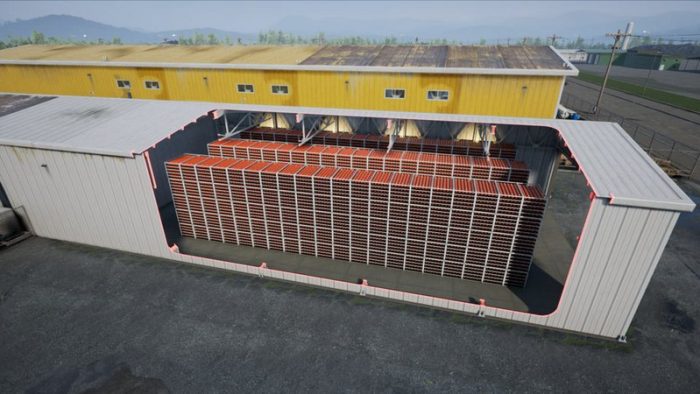 Metal-hydrogen battery producer EnerVenue announced a Master Supply Agreement with VedantaESS. Per the terms of the deal, VedantaESS will procure and deploy 525 MWh of EnerVenue's Energy Storage Vessels (ESVs) over the next three years. The partnership with VedantaESS is EnerVenue's first deal in South America.
The Master Supply Agreement with VedantaESS will increase EnerVenue's supplied energy storage annually, with 75 MWh in 2024, 150 MWh in 2025, and 300 MWh in 2026. VedantaESS will utilize EnerVenue's ESVs to service Brazil's growing demand for clean energy, including via distributed generation, isolated microgrids, and commercial, industrial, and utility applications.
São Paulo-based VedantaESS provides customers with energy storage project design and management, including energy storage management software, assembly of the battery solution, installation services, technical support, and other products and services that meet the diverse and evolving requirements of the Brazilian energy market.
"At VedantaESS, our mission is solving the significant renewable energy challenges that Brazil faces by strategically applying innovative-yet-proven technologies," said Richard Phillips, President, VedantaESS. "With its unique metal-hydrogen batteries, EnerVenue's solutions provide tremendous longevity, reliability, safety, cost-efficiency and, importantly, flexibility. The ESVs will be valuable to our customers across each of the LDES applications we work with."
ESVs offer ultra-long life, efficiency, and flexibility via a highly configurable and scalable product architecture. ESVs feature an expected lifetime of 30 years / 30,000 cycles, deliver 86% capacity after 30,000 cycles, and can cycle up to three times per day without rest.
In stark contrast to lithium-ion for stationary applications, metal-hydrogen ESVs deliver enhanced fire safety with zero thermal runaway or propagation risk, eliminating the need for expensive fire suppression solutions. ESVs also are almost entirely recyclable, providing a superior choice to lithium-ion storage systems from a sustainability and environmental responsibility perspective.
"VedantaESS understands that long-duration energy storage must go beyond lithium-ion and has smartly grown its organization around sourcing and supplying advantageous alternatives for customers," said Randall Selesky, Chief Revenue Officer, EnerVenue. "EnerVenue fits perfectly into VedantaESS' strategy to bring flexible, and sustainable solutions to the Brazilian and South American markets. We look forward to working closely with them and bringing our ESVs into more applications."
— Solar Builder magazine
[source: https://solarbuildermag.com/energy-storage/enervenue-signs-large-metal-hydrogen-battery-supply-agreement-via-verdantaess/]