For nearly three decades, PVSyst has retained its place as the industry-standard software for modeling the yield of PV arrays. However, as one of the oldest photovoltaic software programs, even its greatest champions will admit that the user interface is cumbersome and some of the functionality can be clunky and difficult to use.
PVSyst's challenges become particularly apparent when creating energy yield models for utility-scale project sites. The software was designed to model ground mount systems on flat land, not the rolling terrain that is far more common to fixed tilt and tracker projects today. The software makes it very difficult for users to change individual racking or tracker heights or slopes. In order to model yield correctly in a ground mount project, you need the flexibility to change the height above grade and the slope of every rack individually.
Until now, the only solution has been to "trick" PVSyst into modeling sites with varying terrain, such as by dividing each block of a proposed utility-scale project into smaller "sub-sites" — usually no more than two rows each. Forcing PVSyst to account for rolling terrain variation in this way only facilitates a rough estimation of losses based on the shading factors. Plus, the labor-intensive manual process takes several hours per block — which amounts to several days of work for each utility-scale project. Modeling in this way also requires specialized skills, limiting the number of solar project designers who are able to provide the essential modeling required for bankability analyses.
Now there's an easier way to model with PVSyst.

The utility-scale solar design software platform PVCAD Mega from PVComplete has introduced a new PVSyst integration meant to both eliminate frustrations with PVSyst's limited graphic interface and drawing tools as well as simplify the modeling process. Rather than creating one layout for construction and approximating that layout a second time in PVSyst to enable the energy model, users can create a singular sophisticated, nuanced layout in PVCAD Mega to inform both construction and PVSyst modeling.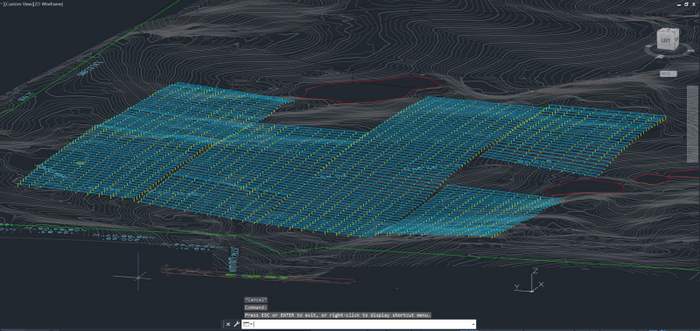 Once a project layout has been designed in PVCAD Mega, users are able to press a simple "Export to PVSyst" button to produce a PVSyst-compatible folder of information that includes:
• Meteo: Hourly weather data and other related files
• Projects: Project elements including preliminary design details.
• Shadings: 3 shading scene options that represent the layout with every tracker or rack at the appropriate elevation based on terrain
The project file can then be opened in PVSyst, and using the "Read Scene" functionality, the shade scene files can be imported.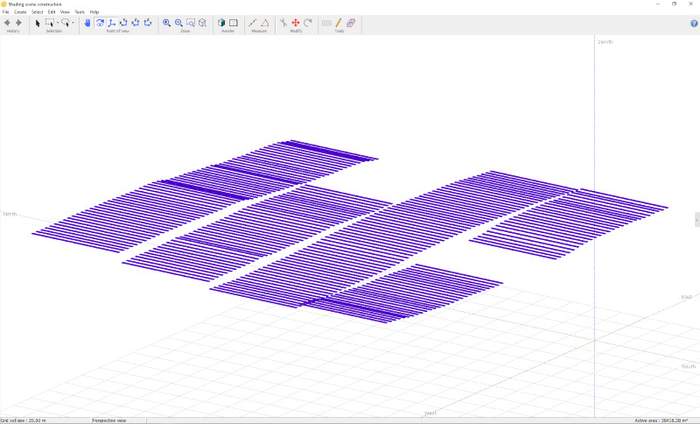 To model trackers with varying heights would take all day in PVSyst, but with the PVCAD Mega integration, it is possible to go from an as-built, realistic PVCAD Mega site rendering to a precision PVSyst model in minutes.
Importing these files into PVSyst eliminates cumbersome data input and shade scene construction making it easy for designers to get high accuracy yield estimates for their projects.
Daniel Sherwood, P.E. is president and co-founder of solar design software company, PVComplete. 
— Solar Builder magazine
[source: https://solarbuildermag.com/news/explained-how-pvcad-mega-integration-enables-pvsyst-to-model-sites-with-varying-terrain/]