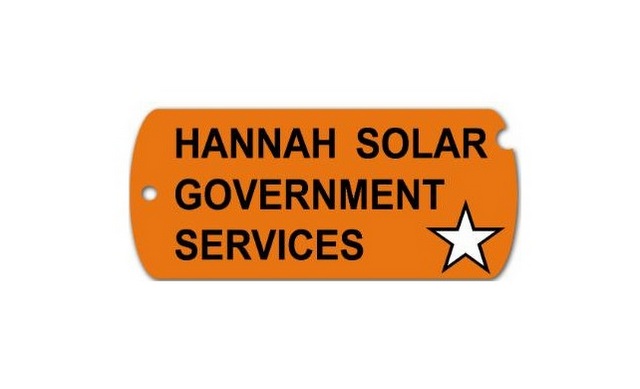 Hannah Solar Government Services (HSGS), a renewable energy systems contractor headquartered in South Carolina, is designing and engineering several solar parking canopies for the Federal Aviation Administration (FAA) at the Honolulu Control Facility (HCF) located in Honolulu, Hawaii.
The HCF is an air traffic control facility operated by the FAA and includes the Honolulu International Airport Control Tower and the Honolulu Center Radar Approach Control (CERAP), itself a combined Terminal Radar Approach Control (TRACON)- area control center unit covering the Pacific Ocean surrounding the Hawaiian Islands. The Honolulu CERAP over see's arrivals and departures of aircraft, manages pilots' transition to and from cruise control, and directs movement of aircraft in and out of airspace through radar screens.
Don't miss our Solar + Storage issue in July — subscribe to Solar Builder magazine (print or digital) for FREE today
The funding for this renewable energy project comes from an Energy Savings Performance Contract (ESPC) between an Energy Service Company and the FAA Western Service Area Facilities in Hawaii and Guam. Through an ESPC federal agencies can procure comprehensive solutions to improve facilities technology and infrastructure and renewable energy sources to power mission-critical operations with no upfront cost.
This will be the second solar energy system HSGS constructs for the FAA. In 2015, HSGS designed and installed a 502 kW ground mounted solar array for the Tucson International Airport Air Traffic Control Tower in Arizona. HSGS's in-house team of engineers are in the process of designing the HCF's parking canopies to total 461 kilowatts (kW) and located outside of the CERAP building.
HSGS is a veteran-owned business leading the way in global energy security by designing and building renewable energy and microgrid systems. Serving government, commercial, industrial, and utility clients, HSGS's breadth of experience includes projects that span the continental United States as well as overseas.
— Solar Builder magazine
[source: https://solarbuildermag.com/news/federal-aviation-administration-contracts-with-hannah-solar-for-solar-canopies-project-in-hawaii/]