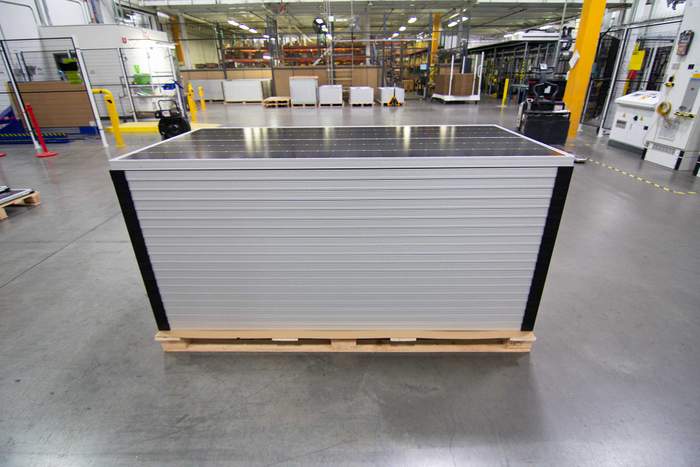 In October 2018, SunPower acquired the SolarWorld Americas facility in Hillsboro, Oregon, making good on its commitment to invest in American manufacturing. Just four months later, SunPower is assembling its 19 percent efficient Performance Series solar panel (P19 or P-Series) for commercial customers in the U.S. factory, leveraging U.S.-made automated stringing equipment and a workforce of about 200.
"Today we celebrate the revival of American solar panel manufacturing as SunPower's high-quality P19 product starts coming off the line in Oregon," said Tom Werner, SunPower CEO and chairman of the board. "Now that we're in full production, we look forward to meeting our strong U.S. commercial market demand with these high-performance American-assembled panels."
Don't miss our Solar Installer Issue in March — subscribe to Solar Builder magazine (print or digital) for FREE today
SunPower will begin fulfilling commercial customer orders and shipping P19 solar panels from Oregon in the coming weeks. Several high-ranking Fortune 500 companies, an auto dealer in Texas, and a church in Missouri are just some of the customers who will soon benefit from SunPower panels that were assembled in America.
Incorporating P19 into a comprehensive high-efficiency product portfolio that includes SunPower's Maxeon®-based X- and E-Series solar panels – as well as the company's newly-developed Next Generation Technology coming this year – will enable SunPower to stay at the forefront of PV technology production.
SunPower's P19 solar panel architecture leverages a unique cell interconnect technology developed by a U.S.-based company called Cogenra Solar and funded in part by the U.S. Department of Energy (DOE) SunShot Initiative. SunPower acquired Cogenra in 2015 and introduced P-Series solar panels that same year.
— Solar Builder magazine
[source: https://solarbuildermag.com/news/former-solarworld-production-facility-now-producing-sunpower-p-series-panels/]