Fronius USA recently announced the promotion of Tristan Kreager, national sales manager to director of sales and marketing at the Fronius United States subsidiary. Kreager will be in charge of all sales and marketing efforts in his new role at the leading inverter manufacturer.
"Tristan brings a wealth of solar industry experience, knowledge and proven leadership to this role," said Wolfgang Niedrist, Fronius CEO. "We are excited to now have him at the helm of Solar Energy to really lead all the facets of the division and manage our exponential growth."
RELATED: Live at SPI: Fronius' SnapINverters now include revenue grade metering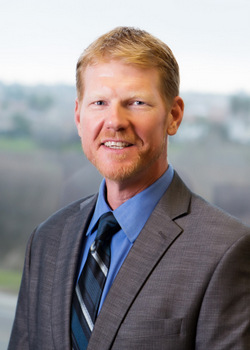 Before joining Fronius, Kreager was the Manager of Hybrid Energy Solutions for SMA, America. He is a renewable industry professional with longstanding success in business development and solar technology, including specializing in remote off-grid and grid interactive backup, including industrial-scale microgrid applications. Kreager has been active in the renewables industry since 1994, including first-hand project development and consulting to off-grid communities throughout the world.
Fronius USA LLC, headquartered in Portage, Ind., is a leader in PV system inverters and applicable accessories. The company is a part of a global network and subsidiary of Fronius International GmbH, headquartered in Wels, Austria.
— Solar Builder magazine
[source: http://solarbuildermag.com/news/fronius-names-new-director-of-solar-energy-division/]