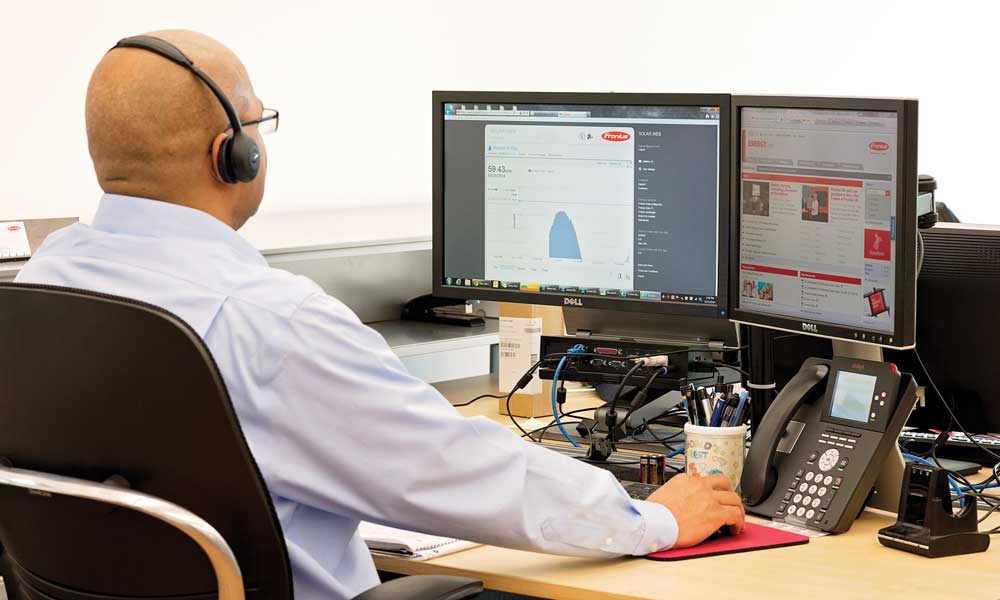 Fronius has reinvented its start-up, monitoring and after-sales support with its latest generation of inverters. Keys to this reinvention are three useful apps for installers, service technicians and end customers that expand Fronius' range of tried-and-tested online tools with some helpful new features. Servicing support is available more quickly, as well as being efficient and costing less. Here's what's new.
Solar.start app. In just three steps, the installer connects to the internet, configures the device and last but not least, integrates the inverter into the Solar.web online-monitoring portal. It happens quickly and ensures a professional appearance for the customer. The app provides another service by linking to useful platforms such as Solar.web or Solar.SOS.
Solar.web app. Fronius now also offers the Solar.web app in addition to the tried-and-tested Solar.web energy management and monitoring tool. The energy flows and the yield and consumption of the system owner's solar power plant are presented clearly and comprehensibly for them to follow. They can see their self-consumption and degree of self-sufficiency, or discover how much money and CO2 they are saving. With the Solar.web app, PV system owners literally hold 24 hours of sun in their hands.
Solar.SOS app. By the end of 2020, on-site troubleshooting will be far easier with the comprehensive Solar.SOS online service tool and the Solar.SOS app. Service technicians simply enter the serial number and the state code shown on their smartphone or laptop and the repair instructions appear immediately. Technical videos, Installation Instructions and Operating Instructions are also accessible for all Fronius devices. Should it be necessary to repair or replace individual components, this can be set up directly over the Solar.SOS app – without queues or phone charges. Outstanding servicing work can also be easily dealt with to save time, and multiple accounts and systems can be managed with the same account.
The technical support team is still on-hand to help and advise of course; firstly via the support hotline during normal business hours and secondly via the new messaging function in the app that is ready to help 24/7.
The new Fronius apps are available from the Google Play Store and Apple Store.
— Solar Builder magazine
[source: https://solarbuildermag.com/news/get-to-know-fronius-three-apps-for-start-up-monitoring-and-support/]