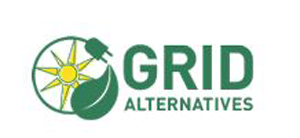 GRID Alternatives San Diego, a non­profit organization making renewable energy technology and job training accessible to underserved communities, has announced a four-home installation on Veteran's Day in conjunction with its "Operation: Solar for San Diego Troops" campaign. The initiative has provided solar power to eight veteran families so far in 2015 and is helping to lead San Diego toward a brighter environmental future through solar energy.
GRID Alternatives San Diego, with help from a $30,000 grant and volunteer time from Willis Allen Real Estate, will install solar panels in veterans' homes – recently completed by San Diego Habitat for Humanity – in an effort to transition the veterans to clean and renewable energy while lowering their monthly energy bills. Area veteran volunteers, including Willis Allen Real Estate agents who have served themselves, are participating in the projects.
"Veteran's Day is truly the perfect time for this multi-home installation; it's a way for community members, servicemen and women and city officials to come together in an effort to make green energy accessible to four deserving veterans," said Tom McSorley, regional development director at GRID Alternatives San Diego. "Many of the economic issues faced by veterans are more significant than the general population and we are honored to be able to give back to these service members by reducing their monthly energy costs through solar."
The three veterans who will be receiving the solar energy are: Angela and Lawrence Linam – Lawrence is a veteran of the United States Navy; Stephanie Scott, also a Navy veteran, and David Brannon, a veteran of the United States Marine Corps. The fourth home will be solar-powered and awaiting another wounded veteran to make it his or her home.
The installations will occur Monday, November 9 through Wednesday, November 11 on Lakeshore Drive in Lakeside, CA. On the final day of the build, Veteran's Day, the organizations will hold a sunrise breakfast to honor local area veterans at 6:30, and at 10 a.m., local dignitaries – including San Diego County Supervisor Dianne Jacob – will give remarks.
"Operation: Solar for San Diego Troops" is ongoing and GRID Alternatives San Diego encourages the public to suggest low-income veterans or active duty service men and women who may benefit from the program. GRID Alternatives San Diego also provides no-cost solar installation training for veterans, allowing them to develop the skills local solar contractors seek.
To learn more about GRID Alternatives San Diego or to get involved in "Operation: Solar for San Diego Troops," please visit www.solarforsandiegotroops.com
— Solar Builder magazine
[source: http://solarbuildermag.com/news/grid-alternatives-plans-multi-home-installation-for-operation-solar-for-san-diego-troops/]