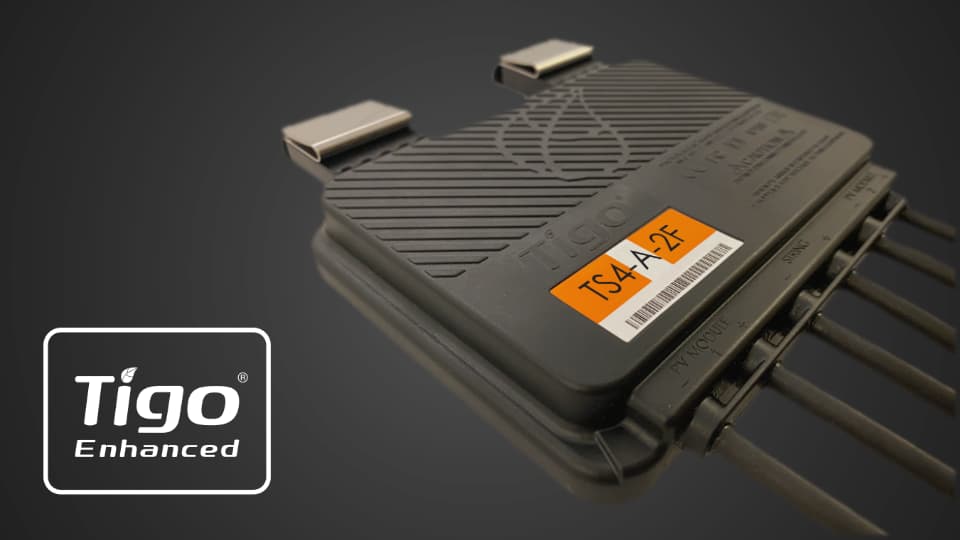 Grid-connected single-phase PV and energy storage system inverter provider Growatt has joined the Tigo Enhanced program to bring rapid shutdown solutions to PV installers. Growatt's latest lineup of single-phase hybrid inverters – the XH series – will integrate Tigo Rapid Shutdown System (RSS) Transmitters, enabling plug and play installation with Tigo's industry leading rapid shutdown devices.
IF YOU CAN MEASURE IT, YOU CAN IMPROVE IT
Click here to learn how to create new revenue streams from your O&M operations with the Mana Monitoring Platform.
Module-level rapid shutdown, which is enabled by Tigo's rapid shutdown devices, is required by current National Electrical Code (NEC) standards. When customers see the Tigo Enhanced logo on Growatt inverters and specification sheets, they will have the assurance that the inverters will reliably perform the required safety functions with Tigo rapid shutdown devices and meet the necessary electrical codes and standards.
"We are excited to partner with Tigo to provide customers with a truly integrated rapid shutdown solution," said Felix Fang, CEO of Growatt USA, Inc. "Our customers want solutions that seamlessly work together, and that's what we are offering with our new XH inverter and battery."
Growatt's XH series ranges in power capacity from 3.0 kW to 11.4 kW and are battery ready upon purchase or can be easily retrofitted if customers decide to add energy storage in the future. Each inverter will display a Tigo Enhanced logo for customers to quickly identify models that work out of the box with Tigo TS4-A-F and TS4-A-2F products. The inverters also have built-in 4G/Wifi or Wifi/LAN, and are seamlessly integrated into Growatt's monitoring and mobile app.
The XH product line will join a long list of Growatt inverters ranging from 3 kW single phase to 40 kW three phase that have been UL PVRSS (PV Rapid Shutdown System) certified with Tigo rapid shutdown devices.
The UL PVRSS certification is the only guaranteed way to fulfill the safety requirement for PV Rapid Shutdown in the US National Electrical Code, whereby both the inverter and the rapid shutdown device must be tested as a "system". Rapid shutdown devices are now required with rooftop PV installations across the vast majority of the United States. Similar requirements are being adopted and discussed throughout the world.
— Solar Builder magazine
[source: https://solarbuildermag.com/news/growatts-new-xh-series-solar-inverters-integrated-with-tigo-rss-transmitters/]