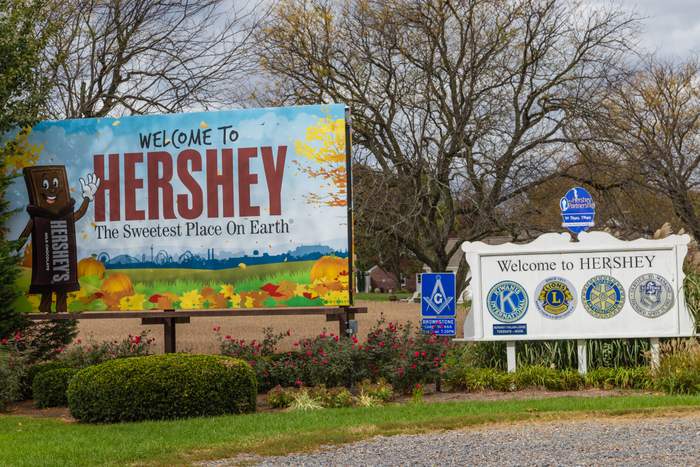 The Hershey Co. announced a slew of commitments to advance its environmental progress and contribute to global climate action. In 2019, the company committed to the Science Based Targets initiative (SBTi) to audit its operations and develop targets to reduce its greenhouse gas emissions in line with the best available climate science. These announcements were the result of that process.
SMA's ShadeFix optimization produces more energy than traditional optimizers. ShadeFix also provides greater reliability and less service risk than alternatives. Watch the video to see for yourself!
"Climate change is one of the most urgent threats to our planet that we face today. In order to deliver on our purpose to make more moments of goodness, we must operate with sustainability at the forefront and commit to doing our part to address climate change," said Michele Buck, The Hershey Company President and Chief Executive Officer. "We will continue to use our scale and apply the full force of our business to reduce our greenhouse emissions and drive climate action forward."
In our world, the big news is the signing of two power purchase agreements (PPAs) that will enable the construction of two new utility-scale solar farms. Additional energy efficiency projects are being pursued around the world, and the company will continue on its path towards an increasing reliance on clean and renewable energy across all operations. These efforts, along with others, are expected to reduce Hershey's Scope 1 and Scope 2 greenhouse gas emissions by more than 40% by 2024.
To drive this commitment forward, each Hershey location around the world has designated an Energy Champion, responsible for implementing carbon savings, meeting energy conservation goals, promoting employee engagement, and identifying opportunities for energy reduction and efficiencies.
— Solar Builder magazine
[source: https://solarbuildermag.com/news/hersheys-big-environmental-plans-include-two-utility-scale-solar-ppas/]