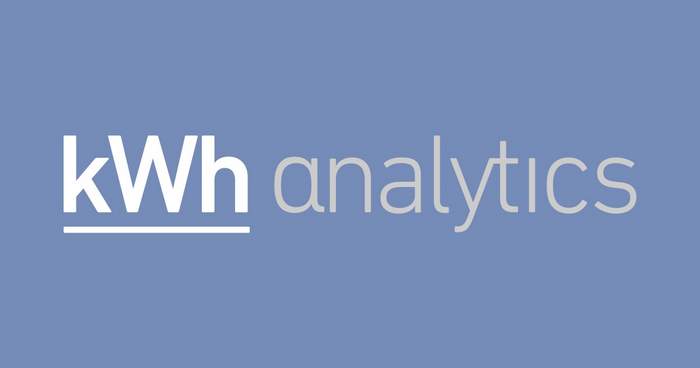 kWh Analytics is enhancing solar project financing via Solar Revenue Put, which has already enhanced over $250 million of solar assets , recently adding a portfolio of 4,000 projects totaling approximately 35 MW DC of capacity located in the Northeast U.S.
"The history of the solar industry is one of relentless innovation, and the Solar Revenue Put is moving the market by driving down the industry's cost of capital," said Ed Feo, President of Coronal Energy.
Using its proprietary actuarial model and risk management software (HelioStats), kWh Analytics developed the Solar Revenue Put, a credit enhancement for solar investors, to drive down investment risk and encourage development of clean, low-cost solar energy. Solar Revenue Puts are now set to guarantee production of more than 3 TWh of solar electricity, enough electricity to power every home in America for a day.
"We provide creative renewable energy solutions," said Richard Dovere, CEO of C2 Energy Capital. "Implementing the Solar Revenue Put in our project financings is not only consistent with our mission, but also helps us to win deals. The Put is quickly becoming an industry standard."
The Solar Revenue Put has emerged as a powerful tool that enables acquisitive solar investors to win more competitive bids by reducing their cost of capital. The Solar Revenue Put has been incorporated into a variety of project financings, ranging from thousands of residential rooftop power plants to centralized utility-scale solar farms. Both refinancing and "new build" financing have been supported by the Put.
According to a recent survey of the 50 most active solar lenders, more than 40% of these lenders are now underwriting the Solar Revenue Put as a credit enhancement. Project financings supported by the Put are securing approximately 10 percent more debt.
"Nomura worked with kWh Analytics on a new build solar farm to come up with a unique solution to meet the owner's needs," said Vinod Mukani, Managing Director at Nomura Securities. "The insurance allowed Nomura and the sponsor to create a floor on revenue reducing the risk of resource volatility, enhancing the investment value. The policy was put in place quickly and efficiently at an accretive price point."
"Managing the cost of capital is a central challenge for every solar investor," said Justin Fuller, SVP of Renewable Energy Finance at Celtic Bank. "We have successfully combined the strengths of the USDA loan guarantee with the Solar Revenue Put to create a best-in-class offering for project-level debt."
"In the solar business, risk is cost," said Richard Matsui, Founder and CEO of kWh Analytics. "With the Solar Revenue Put, industry-leading sponsors and banks are able to reduce the risk—and therefore the cost—of solar. Less risk, less cost, more solar."
— Solar Builder magazine
[source: https://solarbuildermag.com/financing/kwh-analytics-is-enhancing-solar-financing-with-its-solar-revenue-put/]