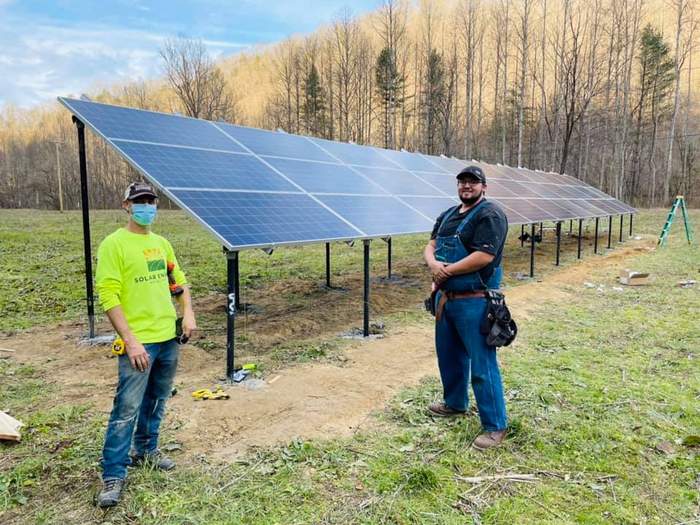 The Eastern Kentucky nonprofit Buckhorn Children & Family Services recently unveiled their new 10 kilowatt solar installation provided by the nonprofit Everybody Solar, in partnership with MaxSolar, Mountain Association and HOMES, Inc. This installation is the first phase of the two-phased project. The nonprofit needs to raise an additional $32,262 to complete the project.
IF YOU CAN MEASURE IT, YOU CAN IMPROVE IT
Click here to learn how to create new revenue streams from your O&M operations with the Mana Monitoring Platform.
The new solar panels donated by MaxSolar for commercial solar photovoltaic systems will save Buckhorn about $2,500 in electricity annually. The goal is to install additional panels, doubling the amount of solar generated and equaling 20.4 kilowatts per year or over $145,000 in savings over 25 years. By installing the panels, Buckhorn hopes to use the savings to purchase needed bedding, blankets, basic hygiene kits and more for the children in their care.
"During these uncertain times with covid-19 and the economy, we continue to explore ways to save money and increase services" said Billy Smith, Executive Director at Buckhorn Children and Family Services. "Uncertainty increases the need for our services. The savings from solar energy will allow us to reach more children and families in need of healing."
Buckhorn Children & Family Services serves children who have experienced severe abuse and neglect throughout Kentucky.
· 90% have a parent with history of drug abuse
· 75% have a history of attempted suicide
· 80% have a history of sexual abuse
· 70% have self-harmed
Not only will this solar installation increase the impact Buckhorn has on children and families in all 120 Kentucky counties, but it also provides new job skills to former coalminers whose numbers have grown as coal production in Eastern Kentucky has dropped over the past decade. Through partner HOMES Inc, an organization that provides affordable and efficient housing solutions to distressed communities in Eastern Kentucky, former coal miners who aided in the installation were provided new job skills in the clean energy sector, which has the highest job growth rate in the country.
"One of the most exciting projects Everybody Solar has been involved with to date is Buckhorn Family and Children Services. By helping bring them solar energy we can impact the community in more ways than just the clean energy produced from their panels," said Youness Scally, Everybody Solar Executive Director. "Buckhorn, being dedicated to help severely abused and neglected children, will be able to spend the money saved on electricity on providing improved services for the children they serve. Furthermore, this project demonstrates that solar energy has the potential to positively impact communities by providing jobs and job training (through HOMES, Inc.) to those that install the solar panels, in what has historically been 'coal country.'"
"The first phase of this project started in 2020 because we wanted to make sure Buckhorn was able to participate in Kentucky's net metering program before the Kentucky Power Company's proposed changes to the net metering tariff go into effect in January 2021," said Josh Bills with partner Mountain Association. "These changes would sharply reduce the value of solar generation for future net metering customers. And it would place solar customers into a complicated time-of-use rate structure and greatly under-value excess solar generation fed back to the utility, which would negatively impact Buckhorn's ability to help children and families in need in Kentucky."
Additional funding is still needed to complete this project and increase the capacity to serve Kentucky. Anyone interested in donating to this project can go to https://everybodysolar.org/component/jdonation/bcfs
— Solar Builder magazine
[source: https://solarbuildermag.com/news/how-solar-is-helping-the-mission-of-buckhorn-children-family-services-located-deep-in-coal-country/]