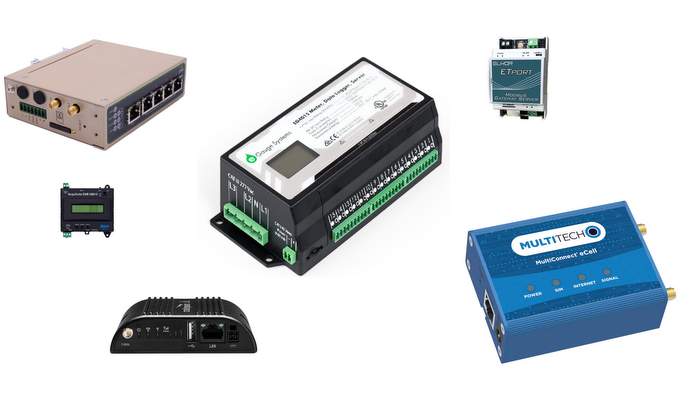 Monitoring is essential to effectively manage and optimize the performance of solar PV systems, particularly commercial sites, as they are likely to have revenue-grade production, inverter-level monitoring capabilities, weather stations and additional load monitoring at the site. For sites measuring performance-based incentives such as Solar Renewable Energy Certificates (SRECS) or for any Authority Having Jurisdiction (AHJ) or utility revenue-grade meter requirements, visibility into a site's overall energy production and consumption is paramount.
However, ensuring your monitoring solution is reliable requires robust hardware. While choosing the right equipment at the beginning of a project is ideal for preventing issues from arising later on, there are several options to easily retrofit existing equipment should it become defunct without needing to remove onsite equipment.
IF YOU CAN MEASURE IT, YOU CAN IMPROVE IT
Click here to learn how to create new revenue streams from your O&M operations with the Mana Monitoring Platform.
Here's a quick breakdown of the market's leading products, plus additional factors to take into consideration when choosing the right equipment for each site.
First: Ensure the Right IT Infrastructure. Before deciding what hardware and monitoring equipment to use, you first need to ensure the right IT infrastructure. This step is often overlooked but critical in validating production output online, so start by determining: Will you be using the host's internet or do you have to provide connectivity using a wireless modem? For commercial and industrial (C&I) projects, this can be dependent on how the deal is structured.
Host-Supplied Internet vs. Non-Hosted Internet
If using the host's internet connection, ask yourself: Are you using a hardwire or will you try to connect to the access point via WiFi/wireless?
Generally, you will want to provide a hardwire connection from the monitoring equipment to the host's internet switch and/or access point using a Cat-5 or LAN cable. You will also need to ensure correct mapping of the existing IT infrastructure by understanding the client's firewall configuration and confirming you can 'tunnel' out of the site's network. Cell modems are a good alternative if the host cannot provide internet for the solar installation, or if the internet is unreliable.
In either case, a reliable connection will prevent troublesome post-installation site visits and avoid any possible voids in warranty or maxed-out O&M budgets that can result if a system unexpectedly goes offline.
Answering these questions prior to installation will save your field technicians tremendous time on-site. When overlooked, the process of simply connecting the site to the internet can significantly delay Permission to Operate and add weeks to final closing.
The following routers are well suited to deliver reliable in-field connection: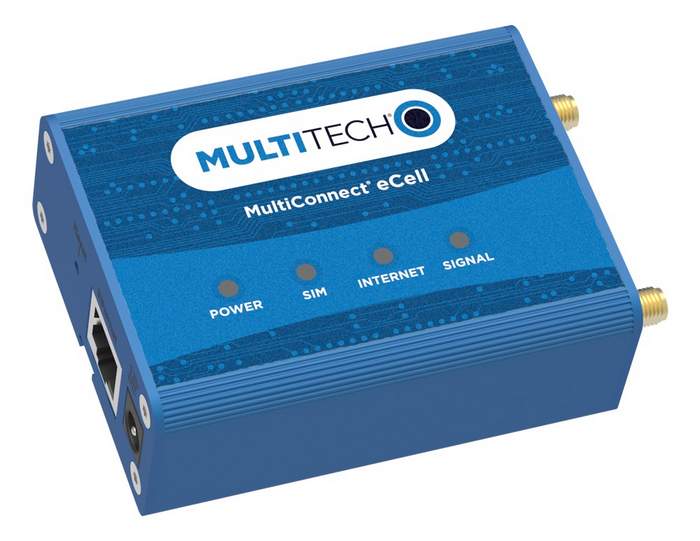 Multitech's Multiconnect eCell – The MultiConnect eCell cellular to Ethernet bridge makes adding cellular connectivity to existing solar equipment (such as a Modbus Server) quick and easy. Providing wireless failover to prevent network outages to fixed assets that require reliable, always-on connectivity. With 4G-LTE Cat 4, it does not sacrifice bandwidth when switching between cellular and Ethernet. These can be ordered with cellular plans, enabling an almost plug-and-play process for standard C&I sites.
Key benefits
Easy setup wizard
Bundled antenna, power supply and Ethernet cable
Supports neutral host, fixed wireless, and private networks
---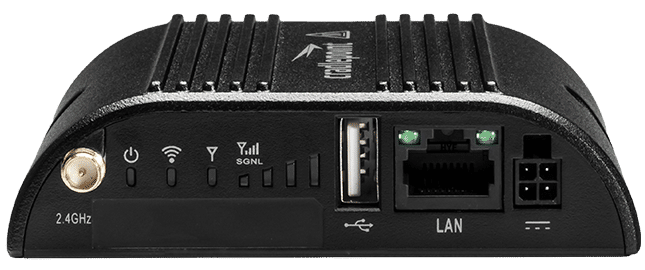 Cradlepoint IBR200 Series – a software and services platform that extends the company's 4G LTE-enabled multi-function routers and ruggedized M2M/IoT gateways with cloud-based management and software-defined network services. A bit more rugged with more features for C&I sites.
Key benefits
Simple and sleek
Easy installation and management
24/7 customer support
---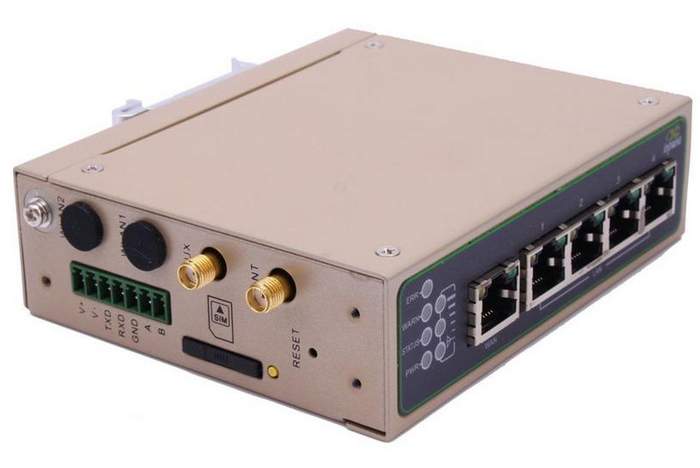 InHand Cell Router's InRouter 615-S (also IR615-S) – a professional industrial 4G router, also industrial WiFi router for IoT applications. The industrial router is equipped with 5 Ethernet ports and advanced networking functionality. The industrial router will ensure stable connectivity with Dual SIM 4G failover and 3G, 2G fallback. Ideal for sites with multiple data loggers and other routers you may want to connect.
Key benefits
5 Ethernet LAN ports
Easy installation and management
Flexible for applications across market sectors
---
Data Logging and Acquisition
Solar sites yield enormous amounts of data, and depending on the application can include temperature measurements, voltages, current, humidity, or other signals of interest in addition to production output. With a number of moving parts, you'll want to make sure you are set up to retrieve that data at any given point.
Many standard inverter suppliers provide API (application programming interface) solutions that can pull data from other systems. The benefit is that technicians are not required to go in-field, however there can be associated fees and delays in data retrieval.
Alternatively, data acquisition system (DAS) devices can capture analog data directly from the system (or revenue-grade meter) and convert it to an easily retrievable format. DAS devices tend to deliver higher quality data and in real-time, however, require onsite configuration to access the hardware as well as a connection from a computer. These devices are popular for their flexibility and ability to be used in many different applications. Data loggers, or self-contained DAS, are popular options for portability, which run as standalone devices with built-in processors and pre-defined software embedded in the unit. Additional sources, particularly for C&I sites, can include weather stations and irradiance meters.
The following devices are highly regarded for being industry-standard as well as hardware-agnostic, allowing for compatibility with any inverter, meter or weather station.
Elkor ETPort – Modbus/RTU to Ethernet & WiFi gateway featuring multiple simultaneous modes of operation. Ideal accessory for WattsOn-Mark II devices, as well as any other RS-485, Modbus/RTU slaves. Great option for a quick retrofit to pull in inverters and meters and have them push to the cloud/internet.
Key benefits
Ethernet Accessory for WattsOn-Mark II
Cloud gateway for multiple Modbus slaves
Push data (HTTP Post) to custom server
Small size, DIN or wall mount with simple plug-and-play installation
---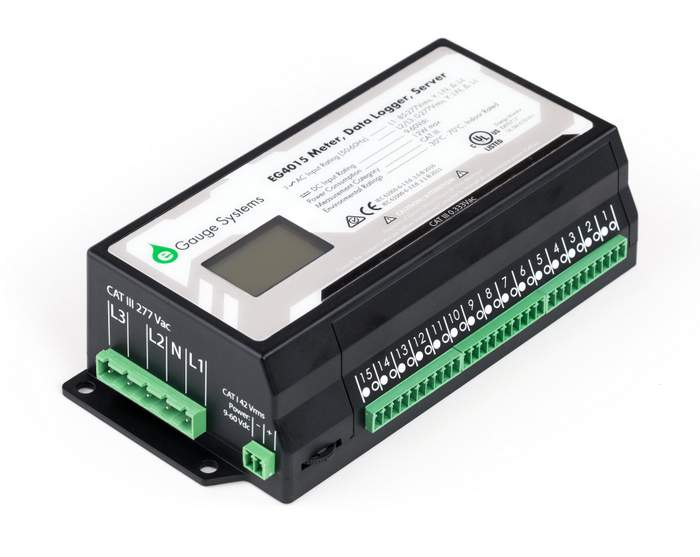 eGauge Systems EG4115 – Combines an energy meter, data logger, and a web server to measure, store and retrieve data directly from the device or from a remote location. Calculates power (V, A, VAr, kWh, etc) and data from optional sensors that assess flow rate, temperature, wind speed and more. Access to real-time values, long-term reports, an interactive graphical interface, and many other tools.
Key benefits
Measures electric AC or DC power on up to 15 circuits
Supports wide range of current transformers (CTs) to accommodate virtually any size load
For residential, commercial, municipal, and industrial use
---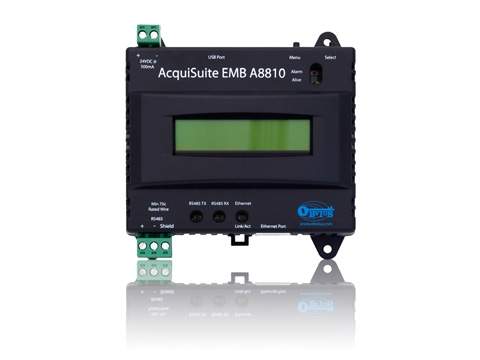 Obvius Acquisuite A8810 – Collects and logs data from connected (wired or wireless) devices based on user selected intervals. Data from downstream devices is time stamped and stored locally in non-volatile memory until the next scheduled upload or manual download. Using an Ethernet (LAN) connection you can push or pull data via HTTP, ML, FTP or any custom protocol utilizing our AcquiSuite Module to build your own application.
Key benefits
Push or pull meter data to energy dashboards, kiosks and software applications
Track energy use and peak demand for Demand Response programs
Monitor renewable energy performance and production
---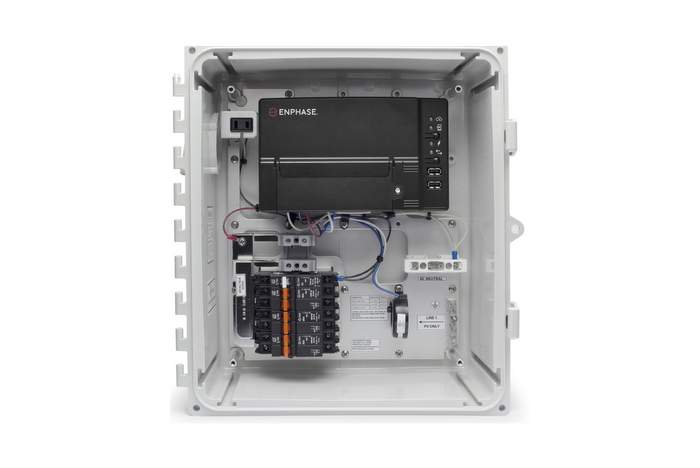 Inverter-based monitoring systems such as Enphase Envoy, SMA Data Logger, Fronius and SolarEdge are continuing to expand their integrating monitoring capabilities, making them favorable options as well. For inverter-level monitoring, these devices make integrating into your aggregator software of choice to leverage built-out APIs very straightforward.
---
Custom Solutions for Every Project
Since every solar site is unique, there is no one-size-fits all solution that can accommodate every situation. Knowing you might need to choose different equipment for various applications, you will want to work with monitoring companies that can integrate multiple data streams into one easy-to-navigate platform.
Hardware-agnostic monitoring providers allow you to install the best equipment for each project, regardless of manufacturer. This can also potentially eliminate the need for future retrofits or getting locked in with a single supplier. With the right monitoring provider, you have the freedom to design systems sure to deliver high-quality and long-lasting performance.
Zoltan Milaskey is the president of Mana Monitoring. Mana is a provider of advanced, flexible solutions for energy monitoring and energy asset management in the commercial, government and non-profit sectors. Mana currently manages over 500 MW of renewable energy, over 15,000 energy devices (meters, MET stations, inverters etc.) across the U.S. and Latin America.
IF YOU CAN MEASURE IT, YOU CAN IMPROVE IT
Click here to learn how to create new revenue streams from your O&M operations with the Mana Monitoring Platform.
— Solar Builder magazine
[source: https://solarbuildermag.com/news/how-to-select-the-best-metering-hardware-for-each-solar-project/]